ResMed AirSense 11 (Air11) Auto CPAP Machine
Introducing the ResMed AirSense 11 Auto CPAP! This smart, sleek, digital machine brings CPAP therapy to a whole new level. It is three machines in one with three modes: CPAP, Auto, and Auto For Her.

The touchscreen controls have replaced the click and turn action of the older units. With just a tap of your finger, humidity, tube temperature, and climate control can be adjusted. The touchscreen access to the comfort features is brilliant and as simple as your smartphone. Only one large button, to start therapy, on the whole machine, quick and easy, makes this machine incredibly user-friendly.

The AirSense 11 has a whole new look but still has the same great features, such as a heated humidifier, AutoRamp, Smart Start & Stop, EPR, Climate Control, and Mask Fit. The AirSense 11 also has the options of heated and non-heated tubing, standard or cleanable water tub, standard and hypoallergenic filters, a carry bag, and a side cover if you wish to remove the water chamber.

The electrical cord attaches to the machine via a USB port. This upgrade is a great improvement to the AirSense 10's signature loose cord connection.

Technology is what brings the AirSense 11 to the top of the class. Digital controls with built in Bluetooth and cellular technology provide information sharing like no CPAP before has ever achieved. Users can connect to the myAir app and receive Care Check-In coaching and therapy assistance in their own home.

Looking for more data information? The high tech AirSense 11 can be connected to AirView, a secure, cloud-based system which allows your sleep specialist to access your sleep data. Respshop Remote Data Service compliments the AirSense 11 for a complete holistic therapy. Respshop's professional team of RT's, Polysomnographic techs, and nurses can review the data and provide feedback and direction.

Key Features:
Digital Touch Screen - AirSense 11 is the first CPAP machine with a full touch screen. This is a welcome effort by ResMed to make their machines as user-friendly as a smartphone. This touch screen is not quite as sophisticated as one on your mobile device, but it is a big leap forward.
User-Friendly - For a smartphone user or anyone who appreciates the advances in modern technology, navigating a CPAP machine has become a lot easier and more intuitive.
Therapy Data - The cellular communication capability of the AirSense allows it to connect to the myAir app which has an average rating of 4.5 between the Apple and the Android platforms. You can view your data and monitor your CPAP therapy progress with ease.
AirView - AirView is a platform that allows your sleep doctor to monitor your CPAP therapy remotely and even to make adjustments and do troubleshooting.
Built-in Couching - Personal Therapy Assistant is a feature that guides you through the initial equipment setup, helps adapt to your therapy, and assists in troubleshooting issues.
EPR (Expiratory Pressure Relief) - This feature reduces the pressure when you exhale, making your therapy smoother and easier to adapt to.
SmartStart - You no longer have to start your machine manually. Just put on the mask, breathe in, and the machine will start automatically.
Smart Stop - No need to stretch your arm to turn the machine off when you need to get up or for any other reason. AirSense 11 will turn off when you remove your mask.
Humidification - Heated humidification just got smarter. Automatic climate control adjusts the heat and humidity levels automatically throughout the night to help prevent dry air passages.
Auto Ramp - Ramping is a feature that starts you off at a lower pressure and slowly eases you into higher pressures. The AutoRamp takes this process a step further and detects the moment you fall asleep in order to start increasing the pressure.
Mask Fit - Equipped with this feature, AirSense 11 helps you to adjust the mask fit so as to reduce or eliminate mask leaks – prior to using a new mask or before a night's sleep.
ClimateLineAir Tubing (Optional) - Heated tubing helps reduce CPAP side effects, such as rainout and dry mouth.
Supports 4G and 5G - Yes, it's up to date with new connectivity technology.
Default Settings:
Ramp: Auto
Start Pressure: 4 cm H2O
Humidity Level: 4
Mask Type: Pillows
EPR: Off
SmartStart: Off
Tube Type: Slimline
How to maintain and clean your AirSense 11?
Always wash your hands before touching any part of your CPAP.
Disposable filter - found on the left-hand side of the machine behind the door with holes. Discard and replace each month. The filter keeps the air you breathe clean and protects the machine motor from dust build up, as well.
Tubing - hang to dry whenever you see moisture within it. Wash once a week. Soak in a clean sink of warm, soapy water. Choose a mild detergent in a scent you like. Rinse well. Hang to dry. (This applies to both heated and non-heated tubing.)
Water chamber - wash once a week in a clean sink of warm, soapy water; use a toothbrush to clean every corner. Lay to dry.
Replace your tubing and water chamber every 6 months to one year for optimal and bacteria-free therapy.
Reviewers Tip:
To use the AirView system, it is essential that your CPAP remains plugged in and is not in Airplane mode.
FAQ
Is this a travel-friendly machine? Is it heavy and can I remove the humidifier?
The AirSense 11 AutoSet is a transportable machine. The CPAP, tubing, cords, and the mask can be easily packed away in the carry case. If you wish to remove the humidifier, you will need a Side Cover (not included) or the CPAP will not run.

Am I allowed to bring my AirSense on a plane?
Yes, the AirSense 11 is FAA approved. As CPAP is medical equipment, it does not count against an airline's carry-on limit. It is best to keep your CPAP with you in case your luggage is lost. Make sure that your machine is in airplane mode and that you don't fill your water chamber before the flight.

Will the ClimateLine tubing from the S9 or S10 work with the new AirSense 11?
Heated tubing is CPAP specific and cannot be interchanged among machines.

Note:
MyAir is only available in the US and Canada.
Country of Origin
AirSense 11 auto CPAP machine: Made in Australia or Singapore.
Power supplies & travel bag: Made in China
*Return on warranty issues only.
---
Reviewed by Susan CSSC
Certified Sleep Science Coach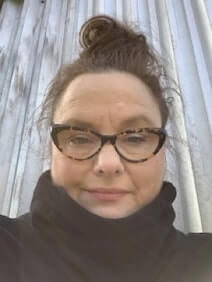 After trying the new AirSense 11 AutoSet, I was pleasantly surprised at the upgrades. First, you will notice that there is no knob for the menu but a sleek, easy to read, touchscreen menu with stop/start button at the top. The menu is very easy and intuitive to maneuver, as well, and looks sleek on my nightstand. This device is smaller and lighter than the AirSense 10, making it easier to travel with (and it comes with a travel bag).

Once you select My Options on the menu, it will allow you to change the SmartStart, Tube Setting, Ramp, Climate Control, and Mask settings. The My Sleep View gives you your data and mask seal, and the More+ menu leads you to the Warmup, Mask Fit, and MyAir App.

The AirSense 11 touchscreen is very easy to move around and make changes to. I really like the AutoRamp feature which will sense when you have fallen asleep and automatically start your therapy.

The machine itself is a bit shorter than its predecessor AirSense 10 with a similar sized water chamber. Heated humidification helps prevent dry nose and mouth. I recommend the optional heated tube because it is very helpful to keep the CPAP tube from rainout and makes therapy more comfortable during the winter.

I found the AirSense 11 to be very quiet and comfortable. I also like the color of this machine making it a good choice for both men and women. This device will also do the "For Her" algorithm, so no need for a separate device if you are a female CPAP user.

My overall experience has been very positive, and I highly recommend the AirSense 11!
| | |
| --- | --- |
| Model | 39000, 39001 |
| HCPCS Code | E0601, E0562, A7037, A9279 |
| Bluetooth | Yes |
| Cell Type | 4G/5G |
| Data Viewing | Yes. On Screen Sleep Report MyAir |
| Effective Bluetooth Range | Operation range: 10 m |
| Expect Service Life | 5 years |
| Flex Modes | C-flex; A-flex |
| Flex Pressure Relief | 0-3cmH2O |
| Humidifier | Built-in |
| Operation Modes | CPAP, APAP |
| Power | 100-240 VAC, 50/60 Hz |
| Power Consumption | Typical 56.1W (111.5VA); Peak 73.2W (137.6VA) |
| SmartStart | Yes |
| Sound Pressure Level | 27 dBA with uncertainty of 2 dBA |
| Weight with Battery | N/A |
| Water Chamber Capacity | 380 mL to Maximum Fill Line |
| Comfort Technology | Yes |
| Machine Language Display | English |
| Modes | CPAP. APAP, Elite |
| Power Cord Length | 6 ft |
| Qtube Included | No |
| Maximum Pressure | 20cmH2O |
| Auto Start/Stop | Yes. When SmartStart is enabled, therapy starts automatically when you breathe into your mask. |
| Leak Compensation | Yes |
| Rainout Reduction | climate control |
| Recharge Time | n/a |
| Waterless Humidification System | No |
| Humidifier Settings | 1 - 8 |
| AC Power Supply | Yes |
| Case | Yes |
| Filters | Yes |
| Pressure Range | 4 to 20 cm H2O |
| AirView | Yes |
| MyAir | Yes |
| AirView's Remote Assist | Yes |
| Built-in Cellular Technology | Yes |
| Ramp Time | Ramp Time can be set to Off, 5 to 45 minutes (in 5-minute increments), or Auto. |
| Starting Ramp Pressure | 4cm h20 |
| Dimensions | 10.21 in L x 3.72 in W x 5.45 in H (94.5 mm x 259.4 mm x 138.5 mm) |
| Dimensions w Hum | 10.21 in L x 3.72 in W x 5.45 in H (94.5 mm x 259.4 mm x 138.5 mm) |
| Weight | 2.5 lb (1.13 kg) |
| Weight with Humidifier | 2.5 lb (1.13 kg) |
| Ramp | Yes |
| Pressure Relief | EPR - levels 0 - 3. EPR |
| Sound/Noise Level | 27 dBA with uncertainty of 2 dBA |
| Humidifier Included | Yes, Integrated Humidifier |
| Flow Rates | 4-20cmH2O |
| Battery Duration | n/a |
| Battery Recharge | n/a |
| Altitude Adjustment | Automatic, sea level to 9,870' (3,010 m); air pressure range 1060 hPa to 700 hPa |
| Smartphone App | Yes |
| Color | Black and white |
| Warranty | 2-Year Manufacturer Warranty |
| Data Card | yes (not included) |
| AC Power | 100-240V, 50-60Hz, 2.0A |
| DC Compatible | No |
| Extra Features | Compatible with all masks |
| Battery Warranty | n/a |
ResMed AirSense 11 AutoSet CPAP Machine
Built-in Heated Humidifier (Water chamber)
SlimLine or ClimateLine CPAP Tubing
65W Power Supply with AC Cord
Filter
Air 11 Travel Bag
User Manual
Jesse C
(Verified Purchase)
Date Added: 07/13/2022
Rating:
Date Added: 07/13/2022
Subject: Resmed Airsence 11
This is my first Cpap machine. I have currently used this machine for about a month and a half. The Machine was pre-set up by the company to the prescription requirement of my doctor. Pairing of the Resmed Airsence 11 to my phone with the Myair app was rather easy to do. It also had good step by step instructions on making adjustments to the machine also for mask type. The owner is also able to go into the clinical settings and adjust the pressure and ramp time if needed ( by doctors orders) them self. This Cpap also has a "warmup" function where it starts heating up the water for humidity before you put the mask on, I find this setting useful to push air thought the tubing and mask to push out some of that rubbery type smell of the tubing. The only down side i have found with this machine is the humidifier chamber. For some reason at the hinge point is lower and sloped down from the rest of it, that makes the max fill line higher then the hing point. The trick i have found is to tilt the humidifier tub back and then fill it and close the lid before moving it back level. Makes filling the tub easier to the max line, and spilling less water. The only thing i wish they would do is make a different water tub that had the hinge point higher up so one wouldn't need to tilt it back to fill to capcity.

In short this machine is really easy to use, and set up. The displace is nice and bright if there is light in the room. and not to bright when the room is dark or dimmed. Noise wise is it fairly quiet in my option, but i have no other machine to compare it to. The noise from the air moving out of the mask vents is much more notifiable then the machine its self.
Roberta L
(Verified Purchase)
Date Added: 07/03/2022
Rating:
Date Added: 07/03/2022
Subject: Works great!
Since this is my first CPAP unit, I have nothing to compare it to and thus don't have the same complaints as some other reviewers. I had a friend who let me try his AirMini which is why I decided that using a CPAP machine wouldn't be so bad. Of course that's a smaller unit but I found the hoses on that much more cumbersome to sleep with. It would be fine for a few days of travel but the AirSense 11 with the n30i mask works very well for me. It's quiet, compact and I really like how the hose connects at the head so I can turn over at night and not have to reposition hoses. It was more expensive than the AirSense 10 but I wanted the slightly smaller unit and the mobile app to go with it vs. having to deal with an SD card that I don't even know if I would be able to read myself. For me, it was worth the upgrade.
Thomas G
(Verified Purchase)
Date Added: 06/28/2022
Rating:
Date Added: 06/28/2022
Subject: Resmed11
Disappointed in the quality and operation of the Resmed 11. I was a current user of the Resmed mini and after talking to rep at Respshop I thought this would be an upgrade. The 11 is bulky and requires distilled water refills every two days. The mini uses a humidex waterless humidifier that always worked great for me. Save a few dollars and space and get the mini instead.
I'm so sorry that you are not loving your AirSense 11! It is definitely a smaller machine than the AirSense 10 which it replaced, but you are right, nothing compares to the compactness of the AirMini.
Cathy B
(Verified Purchase)
Date Added: 05/29/2022
Rating:
Date Added: 05/29/2022
Subject: Great machine
This is my 1st experience with a c pap machine. I am well pleased. I feel so much better the next day since I started it.
Manoj W
(Verified Purchase)
Date Added: 05/27/2022
Rating:
Date Added: 05/27/2022
Subject: Excellent pre-sales support
I am very pleased with the pre-sales support provided by Ms. Patty. All my questions about product selection, features, delivery time-frames, etc. were professionally responded by her. The response was very fact based (no over-promising), knowledgeable and courteous. The committed shipment date was 5/20/2022 but the product was shipped on 5/16/2022. RespShop under-promised and over-delivered. Thank you Patty and the RespShop team for your excellent service!
Guyron M
Date Added: 05/19/2022
Rating:
Date Added: 05/19/2022
Subject: machine
The machine runs out of water to fast....I end up having to put more water in it around 4 in the morning..is there a way to fix that?

Thanks Guy
Erik S
Date Added: 05/19/2022
Rating:
Date Added: 05/19/2022
Subject: Airsense 11 review
Just purchased this machine as a replacement for a recalled Philips Dreamstation (thanks for the delay, Philips) machine. It was extremely easy to order and setup, seems to work great and is quiet as well.

My criticisms so far:
- Wonky reservoir design
- Reservoir uses water much faster than Philips machine (perhaps it holds far less water)
- Machine not provided with a cover to use when travelling and not using reservoir
- Host attachment at back of machine seems crude compared to Philips which had a swivel adapter on the top

Those items aside, again so far with 1-2 weeks of use, seems like a solid unit.
Byron C
Date Added: 05/08/2022
Rating:
Date Added: 05/08/2022
Subject: AirSense 11
I treat patients with Sleep Apnea. The AirSense 11 is now the gold standard.Respironics has been recalled and the machines they make are to replace the recalled devices. I cannot remember the last time I received an electronics device made in the USA. There is another company, Luna, but would stay away from these machines. They lack many of the functions of ResMed and are unreliable. They do not have a modem so you will need to find an MD that is able to monitor and set up the machine.
Cathy B
Date Added: 05/07/2022
Rating:
Date Added: 05/07/2022
Subject: Resmed airsense 11
I had sleep apnea for years but didn't know it until recently. I have been using this machine for a week now and I feel so much better. I have so much more energy now and not feeling tired all the time like I had been. I'm so glad I purchased this.
Debbie F
Date Added: 04/14/2022
Rating:
Date Added: 04/14/2022
Subject: Airsense 11
This CPAP was so easy to set up using the app. There were step by step directions. So far I love using it. Tje only thing I will say if you should be careful not to put too much water in the reservoir. I filled mine to the Max fill line and water ended up getting in the tubing and cause it to give me a High Leak Detection.
Have a question on this item? Ask here and we will answer it in 12-24 hours, usually in a few business hours! Questions and answers will appear here after we answer. You may also have email notifications.
Q:
Do ResMed sleep apnea machines come with an air level less than 4. I had a Res Med machine and was unable to use because 4 was lowest level.
(Asked on 03/05/2022)
A:
4 is the lowest pressure you can receive. If you have other questions please let us know
Q:
Does this machine have a way to run on a battery backup if the power goes out?
(Asked on 02/21/2022)
A:
As of now no, we are hoping to carry a line of batterie that will be able to do that. Please check in with us in few weeks to see if the product is in.
Q:
I just received a rented AirSense11 Autoset CPAP and am unsure of how the humidifer is supposed to work. It seems I was sent the Slimline tubing but I need the Climate tubing. Is this correct? Does the humidifer do anything with the Slimline tubing? Why do I need to fill the tub it if it doesn't work with the Slimline tubing? The machine says the humidifier is enabled and set to 4 but I don't have the other options, which would presumably appear if I had the climate tubing?
Thank you.
(Asked on 07/31/2022)
A:
I have sent you a separate email with instructions and videos. Please let us know if you have any other questions.
Q:
Is AirSense 11 covered by Medicare?
(Asked on 07/29/2022)
A:
Hi there, unfortunately we are not registered with Medicare. This device should be covered under Medicare, but you will need to find a local provider which will consider direct billing for you. Because we are not registered you will need to find out if they would consider reimbursing you for this purchase as it would be considered out of network. Thank you.
Q:
I noticed that the air filter moves while I am using the unit, is that normal.
(Asked on 07/21/2022)
A:
Ensure the air filter you are using is compatible with the airsense 11. I am sure the filter may move a bit since the air is coming though the filter port.
Q:
My insurance requires that I purchase a licensed durable medical supplier. Is your Company licensed to supply a CPAP machines?
(Asked on 06/20/2022)
A:
Hi there, we are out of network meaning we do not direct bill to insurance. We are authorized dealers for ResMed and receive the devices directly from them. Please follow up with your insurance provider to see if they will accept reimbursing you or putting the amount towards your deductible. Our National Provider Identifier (NPI) is: 1831715739.
Q:
Is there a pulse oximeter solution like there is with the AirSense AutoSet Oximeter Kit?
(Asked on 06/09/2022)
A:
Just like the Airsense 10 - you can use this. https://www.respshop.com/oxygen-concentrators/oximeter-oximetry/resmed-airsense-aircurve-oximetry-kit-p-920.html
Q:
Is there a DC to DC Adapter cable to power the machine from a DC source?
(Asked on 05/30/2022)
A:
Hi there, unfortunately we do not carry a DC adapter for the Airsense 11 yet. If you are looking for another option we do have battery packs that are compatible with the Airsense 11. The Zopec is a great alternative solution you can view here: https://www.respshop.com/cpap-supplies/battery-power/zopec-voyage-universal-smart-travel-cpap-battery-p-1726.html
Q:
The blinking blue snow flake does not stop blinking even hours after discontinued use of the machine. What does this mean?
(Asked on 05/02/2022)
A:
This icon indicates that your humidifier is cooling down. Please let me know if you have any other questions.
Q:
Can you use the Air sense 10 sd card for the 11
(Asked on 05/02/2022)
A:
I believe the airsense 11 data card is different. The s9 and s10 are compatible. However, the S11 has it's own card.
Q:
Can I purchase Airsense 11 in the US but use it in Asia? Will there be an issue with the voltage?
(Asked on 04/19/2022)
A:
Hi there, you can use it in Asia as it supports the voltage there. 100-240 VAC, 50/60 Hz. You will just need to make sure you have the correct adapter plug for the outlet as it is different than the US. The modem also will not work outside of the US. You can however have an SD card to collect the therapy data instead so that your physician can do a download.
Q:
Does the AirSense 11 include (come with) an SD card ?
(Asked on 03/21/2022)
A:
Hello, this is everything it will come with
ResMed AirSense 11 AutoSet CPAP Machine
Built-in Heated Humidifier (Water chamber)
SlimLine or ClimateLine CPAP Tubing
65W Power Supply with AC Cord
Filter
Air 11 Travel Bag
User Manual
Q:
Can I use me tap pap nasal pillow mask with the Airsense 11? Will all tubing fit this unit?
(Asked on 03/18/2022)
A:
Hello,
Yes you can use the tap pap nasal pillow mask with the AirSense 11. The AirSense 11 will work with all standard nonheated tubing. If you want a heated tubing, you must use the AirSense 11 ClimatelineAir heated tubing.
Q:
Do you also stick the humidifier? Any idea of its lifespan?
(Asked on 03/13/2022)
A:
Hi there, a CPAP lifespan is usually 5-10 years due to regular wear and tear of daily use. This unit comes with an integrated humidifier and a 2 year warranty. The only part of the humidifier that is removable is the water chamber for you to remove to add distilled water.
Q:
Is there a water tub adapter lid for the SoClean, that fits the Airsense11 Autoset?
(Asked on 03/10/2022)
A:
Unfortunately we do not have this information, you will have to check with the So Clean company. Please note that ResMed had released a statement a few years ago stating that use of an Ozone cleaning device on their product may void the warranty, so please be advised. Thank you.
Q:
Is resmed part of Phillips. I know there is a recall on the phillips.
(Asked on 03/08/2022)
A:
Hello,
ResMed is not a part of Philips. ResMed is a different company and is not impacted by the Philips recall.
Q:
I am trying to get my report off the App. But the message keeps popping up
The MyAir App is experiencing an error Please try again
(Asked on 03/03/2022)
A:
This is typically a temporary error. You can reach out to ResMed at 1-800-424-0737 or try again in a couple minutes and this type of error is typically resolved on their end.
Q:
Do you have this I unit with out the humidifier?
(Asked on 02/26/2022)
A:
Hello, I am sorry we do not.
Q:
Do you take United Healthcare insurance?
(Asked on 02/22/2022)
A:
Unfortunately, we do not accept insurance. You are able to call your insurance provider prior to purchase to see inquire if you will be reimbursed for your purchase out of pocket.
Q:
Are the resmed airsense 11 autoset in stock right now? 02-22-22
(Asked on 02/22/2022)
Q:
IS THERE A WAIT LIST FOR CPAP RESMED AIRSENSE 11?
IF YES HOW DO I GET ON LIST AND WHAT IS ANTICIPATED DELIVERY TIMEFRAME?
(Asked on 02/11/2022)
A:
Hello, there is no waitlist for the Airsense 11 currently. We are expecting them within the next week, but there could be delays due to it being a freight shipment, we don't have a guaranteed date. Please check the website regularly for status. I would suggest checking back with us on Wednesday next week. Thank you.
Q:
I'm planning to buy ResMed AirSense 11 and I'd like to know whether prescription is required or not if I buy it from you.
Note: I'm living in outside the USA.
(Asked on 02/22/2022)
A:
Yes a Rx is needed when purchasing a CPAP machine from RespShop. Please also note, we are unable to ship ResMed products outside of the US.