AirFit P10 Nasal Pillow CPAP Mask by ResMed
The ResMed AirFit P10 Nasal Pillow Mask is one of the smallest and quietest CPAP masks on the market today. Weighing only 45 grams (1.6 oz), this mask is the industry's lightest nasal pillow CPAP mask and is a popular choice amongst new CPAP users and veterans alike. With its minimalist three-piece design, adjustable headgear and FitPack packaging, the ResMed AirFit P10 is here to simplify your sleep apnea therapy.
Machine Compatibility
The ResMed AirFit P10 Nasal Pillow Mask is compatible with all auto-adjusting and manual CPAPs. However, a special version of the AirFit P10 is required for use with the ResMed AirMini Travel Auto CPAP. Please see the ResMed P10 AirMini Setup Pack for the AirMini compatible AirFit P10 mask.
Lightweight and Quiet
The AirFit P10 Nasal Pillow Mask is 50% lighter than previous ResMed nasal pillows masks, enhancing comfort and making adjusting to CPAP therapy much easier. With its open-faced design, the mask minimizes facial contact, which can help alleviate any feelings of claustrophobia. This open line of sight also allows CPAP users to read or watch TV and even wear glasses.

The P10 also performs well in the noise department. ResMed's QuietAir Vent technology reduces airflow noise to just 21 decibels so you and your bed partner can sleep soundly. The woven mesh vent, located in front of the nasal pillows, gently disperses exhaled air away the user and bed partner, ensuring no one is disturbed.
User Friendly
The AirFit P10 is easy to assemble and disassemble, with only three parts that need to be cleaned regularly. The headgear and nasal pillows can be quickly detached and reattached to the mask frame, making it easy to clean and replace parts. The mask is available as a FitPack with three sizes of nasal pillows (S/M/L) that are color coded for easy differentiation.

The adjustable headgear is made from a soft, flexible fabric that is gentle on the skin and doesn't leave any marks. To achieve the perfect fit, pull the upper and lower headgear straps apart to loosen and pull them together to tighten. Pull the headgear through the QuickFit headgear clip to fix the band length once you've adjusted it to your liking.
Freedom to Move
The AirFit P10 features a flexi-tube that connects the mask to the CPAP hose via a 360 degree swivel. designed to be lightweight and flexible, allowing for a greater range of motion during sleep. The tube is designed to withstand regular use and movement without kinking while the swivel allows users to change sleeping positions without worrying about the hose tangling.
Reviewer's Tip:
The AirFit P10 also comes in a special "For Her" version designed for female CPAP users. The AirFit P10 For Her Nasal Pillow Mask features a slighter smaller headgear and XS, S and M nasal pillows.
FAQ
How often do I need to replace the AirFit P10?
The P10 mask frame, and headgear should be replaced at least every 6 months while the nasal pillows should be replaced every 2 to 3 months. We recommend replacing the nasal pillows more often than other parts because the silicone softens over time as it comes into contact with face oils and dead skin cells. This softening can compromise mask seal and negatively affect your sleep apnea therapy.

How do I clean the ResMed AirFit P10 mask?
Daily: nasal pillows
Weekly: frame, headgear, short tubing with swivel

Before cleaning, take apart the mask and soak all components in warm soapy water for up to ten minutes. Use a mild detergent that is free from harsh cleaners such as bleach. Gently scrub the woven mesh vent on the front of the mask frame with a soft bristle brush. Rinse each part thoroughly under running water before air drying away from direct sunlight. Remember to squeeze out any excess water in the headgear before laying it flat to air dry.

Cleaning your mask on a regular basis is important to reduce bacterial growth and extend the lifespan of the silicone cushion. For a more hassle-free cleaning experience, CPAP wipes can be used in place of soap and water.
Review By Patty M. CPSGT
Certified Polysomnographic Technician for Respshop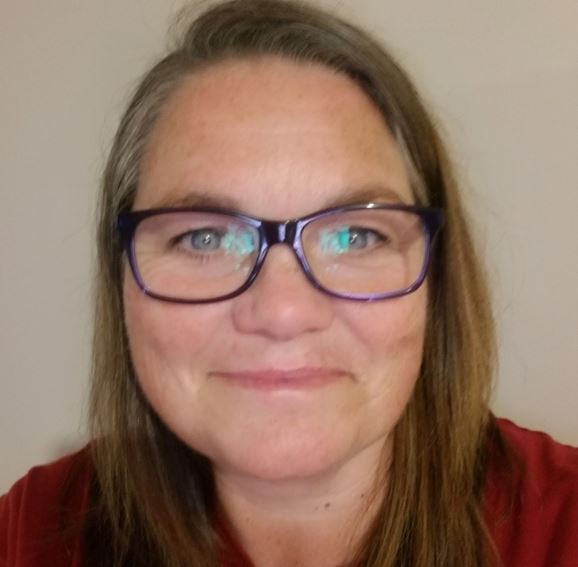 Often, the largest hurdle for someone diagnosed with OSA is the thought of wearing a mask while they sleep. This fear can stop some people from even starting therapy for their sleep apnea.

Masks have come a long way over the years with manufacturers really considering the user and all the emotional reactions that come with being diagnosed with obstructive sleep apnea.

The super lightweight ResMed AirFit P10 Nasal Pillow Mask, with its QuickFit elastic headgear, takes all the anxiety away. The mask's nasal pillows are designed to fit snugly and comfortably against the nostrils, without the need for a bulky cushion or mask covering the face. This design allows for a clear line of sight and makes it easier to read or watch TV before falling asleep.

What I love most about the P10 is that it comes as a FitPack that includes all three nasal pillow sizes. This takes away any sizing insecurities and my clients love how they can try different sizes at home. I consistently hear my clients remark how they can't believe how easy it was to adjust to CPAP therapy with the P10. Less is just better sometimes.
For more information on the AirFit P10 or any CPAP related inquiries, call 866-936-3754 to speak with a Respshop customer service agent/medical team member.
Technical Data
ResMed AirFit CPAP Nasal Pillow Mask Product Guide

Download
Warranty
90 days against manufacturer defects
Tube Connection
Front of the face
Headgear Clips and Type
None
Headgear Size with Mask
One-size-fits-all
Other Headgear Sizes Available
No
Other Headgear Styles Available
No
Specifically Designed For Women
No
Cushion Interchangeable with Different Type
No
Extra Features
Pressure Range: 4-20 cm H2O
Item Includes
Each ResMed AirFit P10 Nasal Pillow Mask includes:
Frame and Short Tube Assembly
3x Nasal Pillow Cushions in sizes S (62931), M (62932) and L (62933)
QuickFit Headgear (62935)
Reviews (35)
4.1
Based on 35 reviews
01/26/2018
I purchase this mask about a month ago. Have tried to use it multiple times, changed to different sizes and nothing works. It seems to restrict the air flow because the mask is so small. The fit and lightweight is great, just can't enough air flow. I would not recommend this mask to anyone.
10/08/2014
Great mask don't have too many pieces to put together and very easy to clean. And in the package it came with 3 different size of nasal pillow cushions for me to fit which ever suits me best. Light weight very quiet and made other half happy because we are both getting a goodnight sleep.
05/10/2020
First time using P10 pillow somewhat like I'm a side sleeper it's great. Problem jaw drops letting air escape from mouth told to use small pillow under chin or a chin strap more bands around your head either way uncomfortable I'll still use over face mask.
01/19/2023
Subject: ResMed P10
Very lightweight, comfortable I love this mask.. able to watch tv read or anything else before bed time if I want to, it's easily adjustable, this is a fit pack so you have three sizes to pick from to make sure you have a great deal.. worth the money
06/12/2017
are the mesh vents supposed to be solid in the middle of the vent allowing no air to vint only around the edges,therefor not being sble to wear it longer than 1 hour do to so much air pressure from my cpap machine . thanks chuckbracklb@gmail.com
02/13/2015
I couldn't agree more with what Hazel said about this mask. The residential CPAP guy told me about this mask and how he loved it so I decided to give it a go. I'm a side sleeper and I can move freely with this mask and it doesn't come off.
Allen H
(Verified Purchase)
03/15/2017
03/15/2017
I have been using this after going from a full face then after a few months getting a nasal and now this for the past few weeks. This is easy to get used to, easy to adjust and packs well for travel.
06/25/2015
Don't buy this one. I have only had mine for a few months and the straps have stretched out to the point that the nasal pillows come out of my nose and wake me up several times a night.
11/21/2016
I've used ths mask for the last two months and can honestly say I've never had a problem with it. ..for me it's perfect. ...it's all about trial and error..for me it's perfect
03/17/2020
Absolutely like it... lightweight and compact...easy to clean and use...a no brainer...tks...👍😀😀😀😀😀🤗🤗🤗
Q&As (6)
Have a question on this item? Ask here and we will answer it in 12-24 hours, usually in a few business hours! Questions and answers will appear here after we answer. You may also have email notifications.
Question
how do I size my face for a proper size to order
Answer
There are printable sizing gauges available on the site.
Question
Do I need a prescription to buy this complete mask?
Answer
When purchasing a mask please make sure to select the option "Send Mask Dissembled", which will waive the need for a prescription.
Question
Does this come factory sealed?
Answer
Brand new from Resmed and shipped to you from the warehouse in Redmond WA.
Question
does the small intermediant tubing come with the headset.
Answer
Yes, the short tube is attached the frame of the mask so it will come with the mask set up.
Question
How do I know what size cushion to use?
Answer
It should occlude the nostrils as the PAP machine uses pressure, you do not want to have air escaping around the pillows or the pressure will be lost.
Question
When should I use the headgear clips in the package?
Answer
You do not need to use the headgear clips until the fabric of the headgear begins to stretch or if you find it to be too loose when you receive it.
Displaying 1 to 6 (of 6 questions)
Result Pages: 1
Compare Similar Products
Warranty
90 days against manufacturer defects
90 days against manufacturer defects
90 days against manufacturer defects
Tube Connection
Front of the face
Front of the face
Top of the head
Mask Type
Nasal Pillow
Nasal Pillow
Nasal Pillow
Headgear Size with Mask
One-size-fits-all
One-size-fits-all
One-size-fits-all
Other Headgear Sizes Available
Other Headgear Styles Available
No
Yes, One-size-fits-all Bella Gray Loops
No
Specifically Designed For Women
Cushion Interchangeable with Different Type
No
Yes, ResMed Swift FX Nano Nasal Cushion
Yes, ResMed AirFit N30i Nasal Cushion
Frequently Bought Together