ResMed AirFit Nasal Pillow CPAP Mask with Headgear - P10
The ResMed AirFit P10 mask with headgear is the industry's lightest CPAP mask. Weighing significantly less than a pound, ResMed's AirFit P10 mask is the premier nasal pillow device on the market today. With its minimalist three-piece design and small, elastic headgear this mask is sure to delight those looking for a simple solution to their sleep apnea therapy.

The ResMed AirFit P10 nasal CPAP mask works with all auto adjusting and manual CPAPs. However, this version will not work with the AirMini Travel CPAP.
*This Mask is NOT the Correct P10 for Use with the AirMini. Correct Setup Pack can be found here.
Lightweight and Quiet
Weighing just 1.7 ounces, this AirFit P10 Nasal Pillow CPAP Mask is 50% lighter than older models of its kind. Though one of the lightest in its class, it is also extremely durable. ResMed engineers have tested it by stretching the tubing over 150 times to determine its strength. This test proved that the AirFit P10 is as sturdy as it is lightweight. You will also find that the mesh venting enables your mask to operate while making minimal noise. Your bed partner will not be disturbed by your exhaled air, and you can even face them while sleeping.

For those who have felt claustrophobic by using a full face or cannot find a comfortable sleep with a nasal mask, they should check out the P10 nasal pillows mask. Its minimalist approach feels less intrusive than a traditional mask. Not to mention the Airfit P10 is approximately the smallest mask on the market.
User Friendly
Designed to make using a CPAP easier than ever, the ResMed AirFit P10 is one of the first to feature an attached pillow that simply pops in and out of place. To achieve the perfect fit, pull back straps to loosen and to tighten pull them farther apart. The key clip nasal pillow can effortlessly be assembled, and the soft headgear is not abrasive against the skin. These intuitive processes make it easy to adhere to your CPAP therapy.
Sleep Longer
ResMed has conducted independent studies with this product before it launched. Amazingly, users who wore the mask actually slept at extended intervals. The users in the study slept more than 40 longer than usual. An extra 5 hours of sleep a week can drastically improve both your appearance and overall well-being.
How to Tell the Nasal Pillow Size
ResMed includes the three compatible nasal pillow packaged for each system which allows you to find the most comfortable fit for your therapy. The AirFit P10 nasal pillows are exceptionally flexible. They fit comfortably without compromising quality. This information is for the standard P10 system.
Small = 62931 (Clear Color Coded Cushion)
Medium = 62932 (Grey Color Coded Cushion)
Large = 62933 (Blue Color Coded Cushion)
62900 Mask includes: 62922 Frame, 62931 Pillow, 62932 Pillow, 62933 Pillow, 62935 Headgear
Key Features
Whisper Quiet - ResMed has engineered a product so quiet you won't even notice its in the room. Never disturb your bed partner again with this top-of-the-line mask.
Simplistic - This mask only has three parts. You can take it apart and put it back together with ease. Ease of use gives you more time to spend the way you want.
Flexi Tube - The flexi tube is ultra-light, yet extremely durable. Move as much as you like, without fear of destroying the seal. The mobility you get with the ResMed AirFit is particularly useful when you are getting to sleep and need to move about more.
Reviewers Tip: Be sure to wash your AirFit Nasal Pillow mask every day to avoid bacteria getting inside of it and compromising your health.
FAQ
How often do I need to replace the pillows?
To prevent bacteria from getting in your mask you should aim to replace your pillows once or twice a month. Do not go longer than three months without replacing your pillows.
Comparison
The ResMed Mirage FX Nasal Mask with Headgear is also an excellent choice but is heavier in weight. The ResMed AirFit is perfect for sleep apnea users who prefer a lightweight product.
The ResMed Swift FX is very comparable to this mask. It too is lightweight, however where these two masks differentiate is that the Swift FX includes an additional strap atop the user's head.
---
Review By Patty M. CPSGT
Certified Polysomnographic Technician for Respshop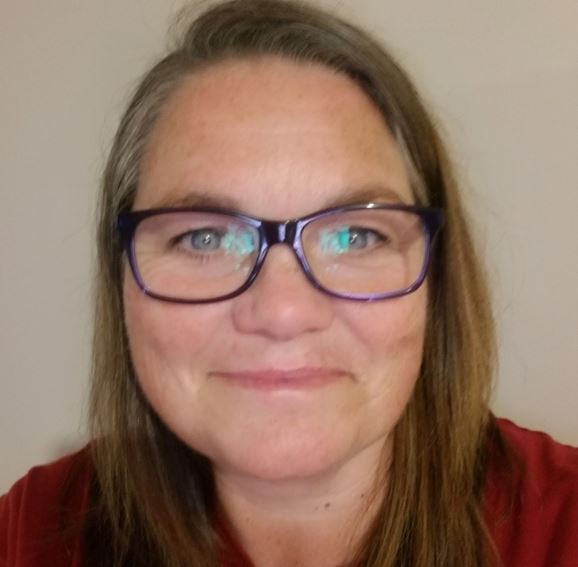 [email protected]
Often, the largest hurdle, for someone diagnosed with OSA, is the thought of wearing a mask while they sleep.
This fear can stop some people from even starting therapy for their sleep apnea.
Masks have come a long way over the years with manufacturers really considering the user and all the emotional reactions that come with being diagnosed with obstructive sleep apnea.
Introducing the P10.
This lightweight mask, with its simple headgear, takes all the anxiety away.
The easy on and off action keeps all the feelings of claustrophobia at bay.
This quiet mask allows all sleep positions and still maintains a good seal.
The pillow cushion removes easily for cleaning.
Labeled left and right nostrils ensure the correct position of the cushion when putting the mask on and off.
The fit pack option (includes all three sizes of pillow cushions) take away any size insecurity.
My clients cannot believe how easily they adjusted to CPAP therapy because of this mask.
Less is just better sometimes.
"The P10 helped me get past the worry of wearing a mask while I slept. It was so light, I forgot I had it on.
One full night with therapy and I felt like a new person!"

Call for Info 866-936-3754
| | |
| --- | --- |
| Model | 62900 |
| HCPCS Code | A7034, A7035 |
| Warranty | 90 days |
| Extra Features | Pressure range - 4-20 cm H20 |
The ResMed AirFit Nasal Pillow Mask P10 Complete System features 3-part simplicity & includes:
Frame and Short Tube Assembly
Three Sizes of Nasal Pillow Cushions (S,M,L)
QuickFit Headgear
Seb
Date Added: 08/20/2021
Rating:
[5 of 5 Stars!]
Date Added: 08/20/2021
Subject: What a GAME CHANGER!!
I don't usually write reviews but I HAD to write one for this mask! I'm just so, so impressed. I used to hate CPAP therapy and the likes. I've tried cloth, nasal, full face, mouth guards, and literally every single other type of mask you can think of. I thought it was normal to get huge, red marks on my skin every morning and have my hair messed up like I walked through 1000 fans blowing at me from different directions. The airfit feels like a mask that was literally MADE for me. I got the sampler pack of different cushion sizes and tried the medium size but I've never had to adjust it and it fits perfectly on me. It doesn't feel claustrophobic, heavy, or annoying. It's so lightweight and it's so unnoticeable. I'm just in awe to know that masks make such a difference. I get such good sleep from this. It feels like the moment I put it on, I just drift away into my dreams. I can't even feel the air pressure at all! It's such a great mask and I don't have the words to express how much I LOVE this mask!! No slipping, no leaking, nothing! Just pure, uninterrupted, good sleep.

I'm so, so glad I found this mask at the recommendation of one of my good friends. Thank you so much. I'm VERY happy with this purchase.
Kenneth W
Date Added: 05/10/2020
Rating:
[4 of 5 Stars!]
Date Added: 05/10/2020
William M
Date Added: 04/03/2020
Rating:
[5 of 5 Stars!]
Date Added: 04/03/2020
Fits great!! No air leaks at all. Just a real nice mask.
Gerald S
Date Added: 03/17/2020
Rating:
[5 of 5 Stars!]
Date Added: 03/17/2020
Absolutely like it... lightweight and compact...easy to clean and use...a no brainer...tks...👍😀😀😀😀😀🤗🤗🤗
Doug M
Date Added: 02/01/2020
Rating:
[2 of 5 Stars!]
Date Added: 02/01/2020
This is a very good mask except for one very important design flaw. The novel, extremely fine vent mesh can completely obstruct in rain out conditions and cause rebreathing of markedly elevated CO2. Search on Resmed P10 + Hyperecapnia if you want to read a very detailed analysis of this problem.
Doug, You may need a heated tube to alleviate rainout or you can also turn down your Humidifier. I hope this is helpful
[email protected]
Martha A
Date Added: 11/07/2019
Rating:
[4 of 5 Stars!]
Date Added: 11/07/2019
Love it!! I can lay from side to side without the air blowing in my eyes!
Virgil H
Date Added: 10/13/2019
Rating:
[4 of 5 Stars!]
Date Added: 10/13/2019
It is a very good product and is easy to use it takes a minute to set up
ARTURO P
Date Added: 07/19/2019
Rating:
[5 of 5 Stars!]
Date Added: 07/19/2019
i HAVE BEEN USING THE AIRFIT P10 NASAL PILLOW MASK FOR ONE WEEK, AND IS MORE COMFORTABLE AND LIGHTER THAN THE MIRAGE F/X NASAL MASK.
barbara c
Date Added: 03/22/2019
Rating:
[5 of 5 Stars!]
Date Added: 03/22/2019
I like my new mask very well. I notice I am sleeping longer with it. Its very comfortable.
Jim L
Date Added: 09/07/2018
Rating:
[2 of 5 Stars!]
Date Added: 09/07/2018
I am allergic to lasix and must find a way to cover the strap touching my face .. ir c0ver the strap completely...anyone have a suggestion PLEASE
Kym H
Date Added: 07/22/2018
Rating:
[5 of 5 Stars!]
Date Added: 07/22/2018
These are an excellent mask. I have no trouble getting 12 months use out of these before I replace. The strap I find is initially pretty tight but does loosen up after a while. I probably should replace the strap after 6 months but I still get 12 out of it. I find it super quite with minimum contact with my face which is what I like particularly in summer.
Rick P
Date Added: 05/17/2018
Rating:
[5 of 5 Stars!]
Date Added: 05/17/2018
I've been using this mask for about 12 months - it's the best I've tried so far.

Nose piece - while the nose piece is soft and comfortable on the outside, it has a firm inner structure that provides support when needed. It's hard to describe in words, but in practice it causes the nose piece to "firm up" when it would otherwise slide out of my nose - like when I'm on my side.

Head band - I was skeptical that a head band without adjustments could work well, but it does. The absence of buckles or loops make the head band very comfortable.

Lastly it is, of course, very light weight. Sometimes it is so comfortable I think I've forgotten to put it on!
Geoffrey P
Date Added: 02/01/2018
Rating:
[3 of 5 Stars!]
Date Added: 02/01/2018
I started with this mask on a Airstart10. It blows your chest up and you rebreath a lot of air with this type mask. I didn't clean it daily, and got 3 bacterial infections in 6 months using this. It's my own fault! They warn you to keep it really clean! I've sense switch to a vented nasal pillow (which I should daily clean) much nicer experience.
Benny B
Date Added: 01/26/2018
Rating:
[1 of 5 Stars!]
Date Added: 01/26/2018
I purchase this mask about a month ago. Have tried to use it multiple times, changed to different sizes and nothing works. It seems to restrict the air flow because the mask is so small. The fit and lightweight is great, just can't enough air flow. I would not recommend this mask to anyone.
andres c
Date Added: 10/18/2017
Rating:
[3 of 5 Stars!]
Date Added: 10/18/2017
It comes out of my nose very easily which leads to air flow coming directly to my eyes and producing a lot of sound. It's comfy though
Larry B
Date Added: 06/12/2017
Rating:
[1 of 5 Stars!]
Date Added: 06/12/2017
are the mesh vents supposed to be solid in the middle of the vent allowing no air to vint only around the edges,therefor not being sble to wear it longer than 1 hour do to so much air pressure from my cpap machine . thanks [email protected]
Morgan B
Date Added: 06/01/2017
Rating:
[4 of 5 Stars!]
Date Added: 06/01/2017
The AirFit P10 Nasal Pillow Mask with Headgear is comfortable. The letters telling the left and right are hard for me to see, but overall I recommend this product.
John R
Date Added: 04/12/2017
Rating:
[5 of 5 Stars!]
Date Added: 04/12/2017
I am using this Resmed P10 headgear. It is great and comfortable. My wife washed the headgear band in really hot water and it causes it to shrink - so eleviates some of the stretching. Done weekly is the best thing to do, and if it still stretches you can purchase the clips to take up the excess. These clips came with the kit which was a surprise and a little extra savings.
Allen H
Date Added: 03/15/2017
Rating:
[5 of 5 Stars!]
Date Added: 03/15/2017
I have been using this after going from a full face then after a few months getting a nasal and now this for the past few weeks. This is easy to get used to, easy to adjust and packs well for travel.
Allen H
Date Added: 02/19/2017
Rating:
[5 of 5 Stars!]
Date Added: 02/19/2017
This is pleasant change from my Resmed Nasal mask as it's lighter full air passage with the right size nasal pieces. This comes with three choices of nasal pillow size so you get the right one. It took about as long as I was awake before getting to sleep to get used to it ha ha. It stays in place well during the night as well.
Lou A
Date Added: 11/21/2016
Rating:
[5 of 5 Stars!]
Date Added: 11/21/2016
I've used ths mask for the last two months and can honestly say I've never had a problem with it. ..for me it's perfect. ...it's all about trial and error..for me it's perfect
Noppong 7
Date Added: 09/04/2015
Rating:
[5 of 5 Stars!]
Date Added: 09/04/2015
this mask is fit very well for Asian user like me.
TJ S
Date Added: 06/25/2015
Rating:
[1 of 5 Stars!]
Date Added: 06/25/2015
Don't buy this one. I have only had mine for a few months and the straps have stretched out to the point that the nasal pillows come out of my nose and wake me up several times a night.
David W
Date Added: 03/10/2015
Rating:
[5 of 5 Stars!]
Date Added: 03/10/2015
Best mask I have ever used so far. Had 7 different ones so far. This one is excellent, excellent, excellent. Out of all may masks Resmed has been the best.
Jimmy H
Date Added: 02/13/2015
Rating:
[5 of 5 Stars!]
Date Added: 02/13/2015
I couldn't agree more with what Hazel said about this mask. The residential CPAP guy told me about this mask and how he loved it so I decided to give it a go. I'm a side sleeper and I can move freely with this mask and it doesn't come off.
Hazel N
Date Added: 10/08/2014
Rating:
[5 of 5 Stars!]
Date Added: 10/08/2014
Great mask don't have too many pieces to put together and very easy to clean. And in the package it came with 3 different size of nasal pillow cushions for me to fit which ever suits me best. Light weight very quiet and made other half happy because we are both getting a goodnight sleep.
KIm A
Date Added: 09/04/2014
Rating:
[5 of 5 Stars!]
Date Added: 09/04/2014
I've always been using full face mask and first time using this Resmed Airfit nasal pillow mask with headgear and its very easy to fit and very light. This mask don't blocked my view when I want to watch or read while in bed and during my therapy I don't even feel like im wearing a mask at times. Very happy with the mask and I can say I have slept longer that I usually do. Thanks Resmed!!!!
Julian H
Date Added: 06/12/2014
Rating:
[5 of 5 Stars!]
Date Added: 06/12/2014
Good mask because of the headgear. Not a lot of pieces so easy to clean and fitting is easy. Going to use it full time used to use the swift but this one might be better.
Jason M
Date Added: 05/19/2014
Rating:
[4 of 5 Stars!]
Date Added: 05/19/2014
Bought it at launch after I saw it on the newsletter. Really comfortable mask, and extremely lightweight, which was nice.

First time using a nasal pillow mask instead of a nasal mask, took some getting used to. But I did like that the headgear doesn't doesn't interact with my face at all. I have had some problems with masks that rest on my face causing my cheeks to feel sore or having marks show. I just saw that resmed released a new airfit mask that is a nasal and not a nasal pillow so i'll try that next. Great mask if you like the nasal pillows.
Have a question on this item? Ask here and we will answer it in 12-24 hours, usually in a few business hours! Questions and answers will appear here after we answer. You may also have email notifications.
Q:
how do I size my face for a proper size to order
(Asked on 03/05/2021)
A:
There are printable sizing gauges available on the site.
Q:
Do I need a prescription to buy this complete mask?
(Asked on 06/25/2021)
A:
When purchasing a mask please make sure to select the option "Send Mask Dissembled", which will waive the need for a prescription.
Q:
Does this come factory sealed?
(Asked on 07/18/2021)
A:
Brand new from Resmed and shipped to you from the warehouse in Redmond WA.