You may also like
---
Easy-to-use Comfortable Cannula
Comfort
The Nasal Cannula for adults, made from pliable plastic, is a user-friendly product, designed to meet your oxygen supply needs. Reviewers attest that this product is designed with your comfort in mind. Curved nasal prongs allow for the perfect fit. This soft-touch nasal cannula prevents nasal irritation. The primitive nasal cannulas caused serious abrasions on the skin and pressure ulcers. Today you can enjoy soft plastic cannulas that don't rub or break the skin. Never wake up with sore nostrils again!
Design
Tubing is narrow, colorless, and virtually invisible when worn. The product was created to fit all. The flexibility of the tubing allows for adjustment to a proper comfort level. The Nasal Cannula stays in place throughout the night so you can achieve that restful sleep you have been dreaming of. At seven feet in length, the Nasal Cannula gives you the ability to move freely during the night while providing a steady stream of oxygen. The length of the tube is also beneficial during daytime activities. Having mobility is important during daily tasks and even leisurely activities. With seven feet of tube, you won't have to worry about getting to wherever you are going.
---
Key Features
Design-Features soft plastic, allowing for the perfect fit.
Latex Free-Perfect choice for those suffering from latex allergy. Also, a bonus if you are sensitive to the smell of latex.
Packing - Comes in sealed individual packaging.
Reviewers Tip:
Nasal Cannulas come in a pack of 50 for your convenience. Be sure to make an accurate determination of how long you will use your disposable cannula. Every situation is unique, therefore length of use may be adjusted for each user. Ease your stress by ordering ahead of time when you anticipate yourself running low on Nasal Cannulas.
Features
New fresh, clean look
1-6 LPM
Curved nasal prongs for added comfort
6-channel safety tubing is kink-free
Soft, lightweight material is memory-free for long-term use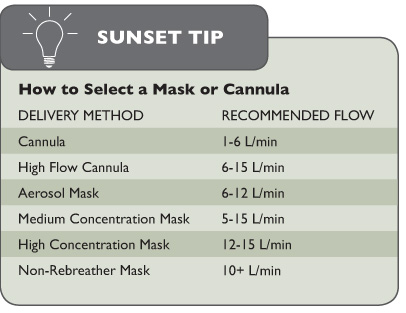 ---
How to insert the Nasal Cannula
The cannula has two small prongs. Insert into the nostril, with the curved prongs pointing downwards towards the nostrils.
Lift the tubes so that they sit on either side of the nose and carefully fit them over your ears.
Adjust the slider up under the chin to prevent discomfort to the face.
Also, be sure that the tube rests high on the cheekbones.
---
FAQ
Do you need to worry about kinking?
No, the Nasal Cannula is kink resistant. You will not need to worry about your oxygen flow being interrupted.
Does the Nasal Cannula get stiff with use?
Reviewers testify that the Nasal Cannula stays soft and pliable to allow for an ideal fit.
| | |
| --- | --- |
| Model | RES1107, RES1115, RES1125 |
| HCPCS Code | A4615 |
| Machine Weight | 3.52 oz |
| Color | Clear |
03/08/2022
Subject: Soft cannula
I ordered 10 soft adult cannula. Nine were correct and one was a regular cannula.
Hi there, the packaging could have been updated or there may have been a shipping error. Please contact us so we can correct this and send out the correct missing item. 866-936-3754. Thank you.
Displaying 1 to 1 (of 1 reviews)
Result Pages: 1
Have a question on this item? Ask here and we will answer it in 12-24 hours, usually in a few business hours! Questions and answers will appear here after we answer. You may also have email notifications.
Question
Can the unit be plugged in at night and the continuous option be used with a cpap?
Answer
If I am understanding your question correctly, you're wondering if you can hook up an oxygen concentrator to your CPAP?
If that is the question than yes you definitely can, you would need to get an oxygen enrichment adaptor: https://www.respshop.com/oxygen-concentrators/nasal-cannulas/sunset-healthcare-oxygen-enrichment-adapter-p-817.html

Then you can connect your oxygen at night, and use them both simultaneously together.
Displaying 1 to 1 (of 1 questions)
Result Pages: 1