Eson 2 Nasal Mask by Fisher & Paykel
The Fisher & Paykel Eson 2 Nasal CPAP Mask is designed to meet the needs of CPAP users and sleep therapy professionals through every step of CPAP therapy. The Eson 2 is built for performance and comfort with a focus on ease of use.

With only three simple parts, this nasal CPAP mask is easy to clean and assemble. The Eson 2 is quiet and minimizes draft, allowing for a night of uninterrupted sleep.
Eson 2 Mask Sizes
The Eson 2 comes in sizes S (Small cushion & Small headgear), M (Medium cushion & M/L headgear), and L (Large cushion & M/L headgear).

It also comes in "FitPack" packaging which includes cushions in all three sizes – Small, Medium, and Large – as well as a M/L headgear.
Fitting the Eson 2
Stretch over – for a quick fit, the mask stretches directly over your head.
Hold the bottom gray straps with the mask facing downwards.
Guide the headgear over your head so that the silicone seal is resting on your forehead.
Place your hands on the bottom straps on either side of the mask.
Pull the bottom straps out and downwards.
Ensure that the silicone seal rests over your nose and that the blue top strap is sitting on your forehead.
Adjust the fit of the headgear by tightening or loosening the velcro tabs. Start with the two velcro tabs on the blue top strap, followed by the two bottom straps.
Fitting Tips
If you experience mask leaks, lift the silicone seal off your face and reposition it.
Ensure that the headgear straps are not fastened too tightly.
The forehead strap should rest horizontally on the forehead, just above the ears. You can adjust the strap on the crown of your head to move the headgear further up or down your head.
A good fit is snug around the head and not too tight.
Cleaning
Unhook headgear clips from the mask frame.
Remove the silicone seal, diffuser, and swivel from the mask frame.
Wash the silicone seal, swivel, and frame in warm soapy water after every use.
After washing, rinse all parts thoroughly under running water.
DO NOT CLEAN ANY PARTS in your DISHWASHER.
Once a week, wash your headgear and diffuser in warm soapy water.
Do not soak any parts for more than 10 minutes.
Air dry all parts out of direct sunlight.
Assembling Your Mask
Push the silicone seal onto the mask frame, using the blue ring for orientation.
Push the swivel onto the end of the elbow and place the diffuser onto the elbow.
Thread the forehead straps of the headgear through the slots of the mask frame.
Thread the headgear clips onto the headgear.
Hook the headgear clips back onto the mask frame.
Mask Material List:
Frame and Elbow: Polycarbonate
Swivel and Seal: Polycarbonate Silicone
Headgear: Lycra / Polyurethane Foam Laminate
Headgear Clips: Acetal
Diffuser: Polycarbonate / Polyester Fiber
Review By Patty M. CPSGT
Certified Polysomnographic Technician
patty@respshop.com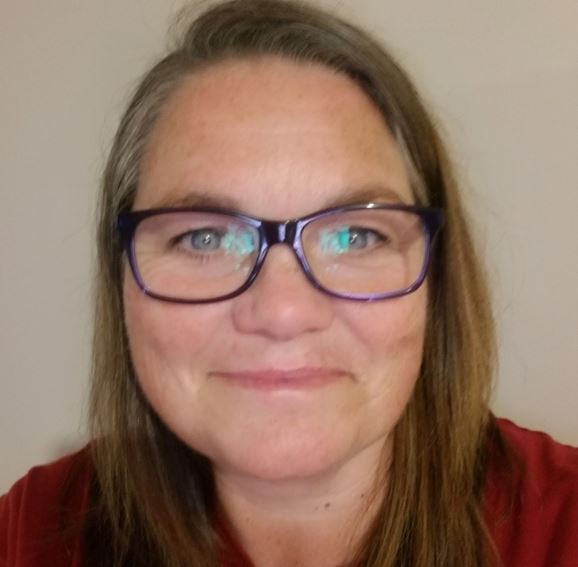 Eson 2: Quiet. Comfortable. Great seal.

Quiet. If you are looking for a quiet mask, the Eson 2 is the answer! The reusable diffuser (the part covering the expiration valve) ensures the noise-sensitive sleeper a great night's sleep. Although a tough tug to get off, you can wash the diffuser periodically in mild soap and water.

Comfortable. The Eson 2's blue headgear is soft and light, making it very comfortable to wear. The special velcro on the straps is designed to be durable. You can easily remove the mask by down-twisting the clips or by pulling open the velcro straps. It is designed so the straps do not pull out all the way. Simple.

Great seal. The design of the Eson 2 makes it a great-fitting mask. The ball-and-socket design on the elbow allows more flexibility with the tubing, reducing any tugging that may cause leaks.

My customers love this mask for good reason!
Note: The Eson mask cushions are not compatible with the Eson 2 mask frame.
Technical Data
Model
ESN2SA, ESN2MA, ESN2LA, ESN2SML
Warranty
90 days against manufacturer defects
Tube Connection
Front of the face
Headgear Clips and Type
Yes, nonmagnetic clips
Headgear Size with Mask
Medium/Large w/ Medium or Large Cushion; Small w/ Small Cushion; M/L Headgear w/ Fitpack
Other Headgear Sizes Available
See "Headgear Size with Mask"
Other Headgear Styles Available
No
Specifically Designed For Women
No
Cushion Interchangeable with Different Type
No
Frame Dimensions
4 x 2.44 x 0.50 inches
Manufacturer
Fisher & Paykel
Mask with Headgear Weight
1.83 oz
Extra Features
Recommended Pressure Range: 4-30 cm H2O
Size Gauge
Updated Eson2 Mask & Cushion Sizing Guide

Download
Item Includes
Mask in a selected size includes:
1x Frame with elbow, swivel, and diffuser
1x Headgear with clips (size M/L comes with M and L cushions, size Small comes with S cushion)
1x Cushion of the selected size
User Manual
Mask with the FitPack includes:
1x Frame with elbow, swivel, and diffuser
1x M/L Headgear
Cushions of three sizes: Small, Medium, and Large
User Manual
Reviews (9)
08/20/2021
Subject: Thoughts after switching from Eson to Eson2
My Eson 2 mask arrived a few weeks ago after I decided to upgrade from the Eson 1 that I had been using for a few years prior. The biggest upgrade is the sheer comfort I get from the Eson2. It's astounding. I can't believe I was putting up with the Eson 1 after I made the switch. It's just so different. My face also feels free in the morning and-- lo and behold-- I don't have to deal with marks on the sides of my face or on my forehead in the morning anymore either. I'm very, very happy about this to say the least. The Eson 2 is also easier to clean for me personally. And the mask works just as well as the Eson 1. I haven't had any troubles with leaks or the like.
The Eson 2 is definitely an upgrade to the Eson 1 and I recommend upgrading just for the comfort if you have the funds to do so. The comfort makes such a difference and I get better quality sleep from the eson 2 but both the Eson 1 and 2 are very good masks and I would recommend both of them to anyone.
Robert R
(Verified Purchase)
08/24/2020
08/24/2020
I am very pleased with my new mask. Previously, I used the original Eson nasal mask. My doctor suggested that I try this updated version with my new Philips Respironics Dream Station cpap machine. This one seals well with my mustache. The new design of the clear plastic piece that runs from the forehead and down the bridge of my nose is angled a little different than the original Eson. This seems to put better pressure onto the nasal cushion and creates a better, and more quiet seal. My wife noticed a big difference. In fact, it was so quiet the first night that she says she checked on the machine while I was sleeping to be sure it was powered on! THANK YOU !
04/07/2022
Subject: Returns.
I received a Fisher & Paykel mask over a week ago that doesn't fit and asked about returning it with no reply.
Until this issue is resolved.
I will not be purchasing anything from Respshop again.
Hi there, how did you try contacting us? That is very unusual for you not to receive a response. Please give us a call at 866-936-3754 and we can definitely give you a hand. I apologize for the inconvenience.
07/13/2020
Top plastic on forehead is very delicate plastic. Mask works good if it wasn't for the weak design, need to go back to Original Eson, its made with thicker plastic around forehead area. I have had to replace 2 mask already due to same problem.

I am sorry to hear that. Please remember if your mask does not work for any reason you can contact us within 30 days for an exchange!
Your Respshop Team
03/25/2021
The machine itself is good. But I absolutely hate the place where you connect the hose to the mask, it is to short and comes off way to easy. It needs to be built better. But hey it's a cpap machine that you don't need a prescription for.
It sounds like you may have a defective mask. Please call us so we can get this taken care of for you!
Your Respshop Team
04/16/2020
this is the fifth time I have had to replace this piece. Its always the same plastic pieces that break, no matter how careful
i am. It is the piece of plastic at the top of the nose piece that touches the forhead. they need to be closed to strengthen them.
06/06/2018
The Fisher & Paykel Eson 2 is a great mask, fits well, the defuser is quiet., this is the third one I have purchased, highly recommend it
05/06/2019
This is my third Fisher & Paykel Eson 2 Nasal CPAP Mask, it is really comfortable to wear, easy to fit and adjust.
Manoj W
(Verified Purchase)
05/31/2022
05/31/2022
Subject: Good seal
The mask has a good fit/seal. It is little inconvenient if you move around in your bed.
Displaying 1 to 9 (of 9 reviews)
Result Pages: 1
Q&As (6)
Have a question on this item? Ask here and we will answer it in 12-24 hours, usually in a few business hours! Questions and answers will appear here after we answer. You may also have email notifications.
Question
In size selection there is an option: Fit pack
May I know if that means it contains all S/M/L sizes in the pack?
Answer
Yes the fit pack will come with all 3 size cushions.
Question
Hi. I am Canadian. I have a prescription and I need a bipap machine. We don't know the settings yet
1) do you have problems shipping to Canada?
2)what customs declaration do I need ?
Thanks.
Answer
We can ship to Canada however you would be responsible for duty and customs fees. Usually the invoice is all that is needed. It would be collected at the door by the shipping company.
Question
I used a different mask that came with tubing that connected with the c pap but this does t have that. I'm using the res med cpap do I plug straight to their tubing?
Answer
Yes this mask will hook right to your 6ft tubing that you are using with your cpap machine.
Question
eyes burning aftersleep have epsen2 mask. medium cushion Bill
Answer
You have a mask leak. You may need a different sized cushion. Give us a call and we will be happy to discuss this with you.
Question
Is this the complete mask? Do you ship to NZ
Answer
Yes it is complete and we can ship it to New Zealand.
Question
I've used the Eason 2 for several years. Size ML. Ref 400HC568. I'd like to try another to see if it's more comfortable and durable. The diffuser breaks too easily in Eason 2. What is the top rated or most popular that you might recommend? And what size is similar to my ML?
Answer
The N20 would be a comparable model. You can view it here: https://www.respshop.com/cpap-masks/nasal/resmed-airfit-n20-nasal-cpap-mask-with-cushions-p-1440.html

It does not however come with a diffuser, the Eson 1/2 and the P30i are some of the only few masks that have the diffuser option.
Displaying 1 to 6 (of 6 questions)
Result Pages: 1
Compare Similar Products
Warranty
90 days against manufacturer defects
90 days against manufacturer defects
90 days against manufacturer defects
Tube Connection
Front of the face
Front of the face
Front of the face
Manufacturer
Fisher & Paykel
ResMed
Fisher & Paykel
Headgear Clips and Type
Yes, nonmagnetic clips
Yes, magnetic clips
Yes, nonmagnetic clips
Headgear Size with Mask
Medium/Large w/ Medium or Large Cushion; Small w/ Small Cushion; M/L Headgear w/ Fitpack
Standard
Medium/Large w/ Medium and Large Cushion; Small w/ Small Cushion
Other Headgear Sizes Available
See "Headgear Size with Mask"
Yes, Small and Large
See "Headgear Size with Mask"
Other Headgear Styles Available
Specifically Designed For Women
Cushion Interchangeable with Different Type
No
Yes, ResMed AirTouch N20 Nasal Cushion
No
Frequently Bought Together