Meet Our Staff
You will find we have the best professional team available anywhere to help you purchase the proper products for your needs. We understand how overwhelming it can be on your own to make these important decisions about your own health. It is especially important to make sure you are getting the correct CPAP device, oxygen concentrator or device parts to ensure your quality of life is as high as possible. Our medical team consists of Registered Respiratory Therapist, Registered,  Certified Polysomnographic Technicians and a Licensed Practical Nurse who are all here to answer your questions for free. Our Customer Service Team consists of Certified Sleep Science Coaches and are well trained as well. You will get knowledgeable staff that are always learning and updating their skills to help service you. The staff can help you understand your sleep study or do compliance and therapy reporting.
Whatever your needs are, you have come to the right place and we look forward to servicing you.

Educator/Public Relations
Hi! My name is Pam Schmidt. I am a Registered Respiratory Therapist (RRT) of 25+ years. I have completed my education at Northeast Iowa Community College and trained at several hospitals. My background is in hospital care, Home Medical Equipment, billing insurances, and nursing home care.
I deal with all aspects related to the customer's breathing or sleeping issues. I work with all kinds of Respiratory equipment such as: Ventilators, Cpap, Bipap, Nebulizers, MyAirvo, Oximetery, Oxygen and more. I have been helping during this Covid pandemic in various ways. Whether taking a flight to bring someone back or just helping them get back home to their loved ones.
I am very thankful for being an RRT because it has given me the opportunity to work with struggling customers and their families through multiple life-threatening challenges. I enjoy helping my customer obtain the best therapy possible along with giving them the education needed to succeed.
Our Team here at Respshop is excellent and extremely excited to help you. When I am not at work, I love coaching my 3 kids in soccer, basketball, softball, baseball and even wrestling. I love family and friends and always appreciate spending time with them.
My favorite quote: "Breathing is the greatest pleasure in life"- Giovanni Papini
Read my articles here.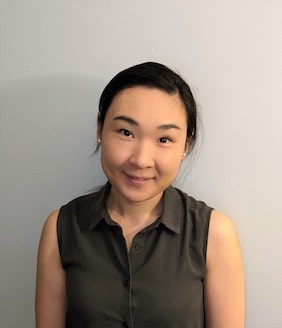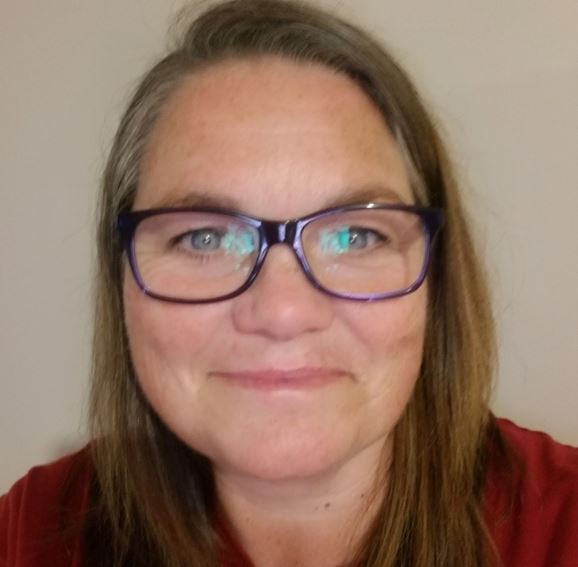 I have seen people's lives change, dramatically, once they become optimally treated for sleep apnea. It is rewarding to hear people speak of having a better quality of life, increased energy, and overall happiness. Knowing I am supporting people in improving their health is the best feeling. And with the technology used in the new machines and masks, it is extremely easy to help everyone find exactly what they need to be compliant in their therapy.
Outside of work, I am sure to spend time with my family and friends, going for bike rides and enjoying dinners together.
Read my articles here.
Outside of work you can catch me playing tennis, travelling, reading, and watching Netflix.
Read my articles here.
I have been working in the sleep field since 2015 and love the positive impact that I can make on patient's lives. I personally have sleep apnea and have used most of the equipment myself and can offer a firsthand perspective as well as the perspectives I have gotten from all my patients over the years. I cannot wait to help you.
Outside of work, I spend most of my days reading, crocheting, and taking parenting classes in anticipation of expanding our family through adoption soon.
Read my articles here.
Working in geriatric health care was my passion for many years before discovering an interest in Sleep Apnea after a family member's diagnosis. Sleep can play a very vital part in one's health. The more restorative deep sleep you get at night, the better your body's ability to heal. Untreated sleep apnea can lead to health concerns such as Hypertension, Atrial Fibrillation, or Type 2 Diabetes. These are just a few examples. For people that already have any of these diagnoses, untreated sleep apnea could worsen your condition. If you have any problems with sleeping or breathing, or just have some questions in general, please reach out as it would be a pleasure if I could help answer any of them.
Outside of work I enjoy paddleboarding, gardening, and travelling.
Read my articles here.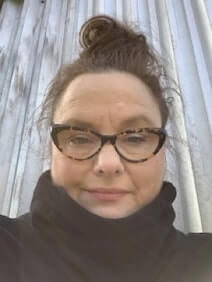 I spent many years feeling tired all the time until I learned about CPAP and its benefits, and now I feel deeply passionate about helping others achieve their best as well.
Over the last 5 plus years I have spent a lot of time learning about new products and testing all the new masks and machines that we carry. We have a great Team here.
Our team here at Respshop are well versed on all our products and stive to help you get the best products to meet your needs.
When I am not working, I love to walk our local Seattle area lakes with my husband and our 3 dogs and spend time with friends and family.
~Stop Snoring and Start Sleeping~
Susan CSSC
Read my articles here.
Ellie – Project Manager / Certified Sleep Science Coach
My name is Ellie and I am Project Manager and lead the Warranty and Repair Department at Respshop.com
Did you know? The company does not employ Call Centres to take care of our customers, we all work with the company directly and have a vested interest in our customers and our companies' very best interests. I have found over my 15 years of experience in this role that this is the key to amazing customer service.
My goal is to make sure you as our valued customer always receive the very best service you deserve every time you contact myself and our whole team. I take all customer requests to heart to make sure I and the company do all we can to make sure your needs are met fully and ultimately you get the rest you deserve.
I am constantly training to improve my knowledge of sleep disorders and have completed the Certified Sleep Science Coach program.
When I am not working, my passion is renovating my home and gardens as I am a die-hard DIY from plumbing to terraced gardens. I love to learn new things.
Look forward to your call, Email or chat.
Cheers, Ellie CSS, CSW, CSSC
Project manager / Certified Sleep Science Coach
Devin - Customer Service Expert / Medical Science Student
Hi, my name is Devin and I'm proud to be a customer service representative here at Respshop.com! I know the importance of a good night's sleep, and I strive ensure you get the great sleep and service you deserve.
I am currently studying for my Bachelor of Medical Sciences degree and plan to go to medical school. I have a passion for learning and helping and want to put these to good use.
My hobbies include painting, microscopy, and playing board games with my friends and family.
Aniqua - Customer Service Expert
My name is Aniqua. I am Customer Service Expert with over a decade of experience handling Shipping, Warranties, Billing, Customer's orders and helping customers for any inquiries they have. I am proud to be a part of an amazing team of Respshop. Customer service shouldn't just be a department, it should be the entire company those of us at Respshop totally believe that and we strive to provide the best customer service to our customers. You can reach out to us anytime via email, chat, or call. I will be happy to help.
When I am not working, I love to read or go on a long drive. I love travelling. Stay Safe & Healthy. Always remember – Sleep is the best Meditation.
Sana - Customer Service Expert
Hi! My name is Sana and I am a part of Respshop's Warranty and Shipping department. You will also find me helping our clients in chat. I have more than 5 years of experience in Customer service. I am very passionate about helping people and it gives me immense pleasure to be part of this great team here at RESPSHOP where everyone shares this passion!
Outside of work, I stay busy with kids, love reading and travelling. Stay safe and happy!