Healthy Hose Pro Antimicrobial CPAP Hose
The Healthy Hose Pro is the world's first and only antimicrobial CPAP tube that prevents and eliminates up to 99.99% of bacteria. It is latex and BPA-free and made in the USA. Simply connect one end of the Healthy Hose Pro to your CPAP machine and the other end to your mask to start enjoying a cleaner, healthier sleep therapy experience. Compatible with all CPAP, BiPAP, and APAP machines that feature standard 22mm diameter connections, the Healthy Hose Pro seamlessly integrates with your existing sleep therapy equipment.
How To Care For your Healthy Hose Pro
Routine cleaning helps ensure the performance and longevity of your Healthy Hose Pro. Clean your hose at least once a week with warm, soapy water and hang the hose up to air dry away from direct sunlight.
Specifications
Tube Length: 6 ft (72 in)
Tube Diameter: Slimline - 15mm; Standard - 19mm
Tube Cuff Diameter: 22mm
Antibacterial Effectiveness: up to 99.99%
---
Reviewed by Susan CSSC
Certified Sleep Science Coach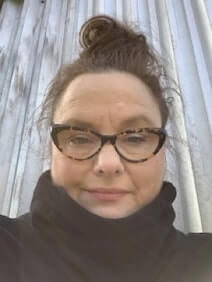 I was skeptical about this hose thinking it would be coated with chemicals, but it's not, in fact, it is BPA and Latex free. This is the only CPAP tube on the market that is ISO 22196 Certified which means it has been tested and shows a reduced ability to grow microorganisms. It eliminates and prevents up to 99.99% bacteria and it is currently being tested in some hospitals to reduce infection rates.

Impressive and why I am glad I have it!

It's made here in the USA and is patent pending.

This hose comes in either the slimline version (15mm) or the standard hose (19mm) and both are 6 ft in length. I have the standard version and am very happy with its flexibility. This hose will fit most CPAP, APAP, and BiPAP machines.

The bottom line is I am very happy I have this and plan to purchase the slimline version as well!
Item Includes
1 x CPAP Tubing
*Pack of 2 & pack of 3 options available. (buy more save more)
Reviews (7)
03/20/2023
Subject: hose
Works like a charm! Now I'm typing to make the minimum character input.
Trisha M
(Verified Purchase)
07/25/2023
07/25/2023
Subject: Liviliti Healthy Tube
I called Respshop to order new supplies for my CPAP therapy. I learned so much in one conversation with them! When I was first diagnosed my equipment was just handed to me really. Nothing was explained. Finding Respshop.com online was a gift! I did not know anything about how to clean my equipment or when I should replace anything. I sure do now. Respshop has a Youtube channel and I have watched many informative videos. The best think I learned about though was the Liviliti Health tube. I cannot use a heated tube. I need the air to be cool. I had been using a tube that was stiff and heavy and seemed to pull at my mask. Respshop taught me about this Healthy tube and I love it! It is blue! I love that. It evens looks cleaner. You can get it in both 19mm and 15mm diameter. But the best part is that it is Antimicrobial! I am so excited to have extra protection in fighting bacteria in my tube. The Healthy tube is the best standard CPAP tube EVER. It is light and folds up easily for travel too! I highly recommend this tube.
12/20/2021
Subject: Healthy Hose
Got my hose and was not sure about it at first but very happy with it! I dont feel the need to clean it every night and I just rinse it out every few nights and continues to smell fresh. Very nice purchase!
09/22/2022
Subject: Hose 19mm
I purchased this hose with my iBreeze cpap machine and so far no issues with it. I clean it once a week and I always feel like I am breathing bacteria free air.
02/20/2023
Subject: Cpap tube
I've had this less than 30 days, maybe 60, and the hose is already leaking right next to the end. :(
Please call our office and we will help you with next steps. This may be under warranty. Thank you
02/23/2023
Subject: Confident with the product
I feel confident with the Liviliti that it's antimicrobial. It's fit with airsense 11 since it's universal hose and connector.
07/26/2023
Subject: Hose
It's a good hoes the fit is tight and it does not get in the way
Displaying 1 to 7 (of 7 reviews)
Result Pages: 1
Q&As (8)
Have a question on this item? Ask here and we will answer it in 12-24 hours, usually in a few business hours! Questions and answers will appear here after we answer. You may also have email notifications.
Question
The healthy tube will not fit onto my Dreamwear Nasal mask. It is the wrong size. What CPAP tube do I need to fit my mask?
Answer
The Liviliti Healthy Hose is a standard CPAP tube. All standard tubing is compatible to CPAPs and Masks alike. If the tube will not fit onto the mask, then you are missing a piece of your mask. Most likely the tube connector from your mask is stuck inside the end of your old tube. Simply remove it and put it back on your mask.
Question
Is there a heated version for the healthy hose which will work with ResMed Airsense 11?
Answer
Unfortunately, at this time Liviliti has not come out with a heated healthy tube for any PAP devices. Hopefully soon!
Question
Is there a " Heated " hose for a Res Med 11 ?
Answer
Yes, please see link: https://www.respshop.com/cpap-supplies/tubing/resmed-airsense-11-cpap-climatelineair-heated-tubing-p-1698.html
Question
How is this hose any different from all the other standard CPAP tubings available on your website?
Answer
The US made Liviliti Healthy Hose is the only antimicrobial tube that both eliminates and prevents up to 99.9% of bacteria growth. This product will help keep your therapy clean and healthy.
Question
Can I use my SoClean machine on this tubing or will it not be necessary?
Answer
Yes you may use the so clean on this tubing.
Question
Is this tube autoclavable, if yes at what degree?
Answer
It is not recommended to autoclave this hose.
Question
I use a heated hose from ResMed - will this hose work for me?
Answer
Yes this hose will work with your cpap unit, however it is not a heated tube.
Question
Which hose do I get to replace my ResMed AirSense 11?
Also, do I use the Liviliti Paptizer to sanitize it?
Answer
Purchasing the hose will depend if you are using a heated hose or standard hose. Yes you may use the Liviliti Paptizer to sanitize it. We would be happy to help you purchase the correct hose. Just give a call so we can understand which hose you use and we will direct you with the correct one.
Displaying 1 to 8 (of 8 questions)
Result Pages: 1
Frequently Bought Together