Healthy Hose Pro Antimicrobial CPAP Hose
The Healthy Hose Pro is the world's first and only antimicrobial CPAP tube that prevents and eliminates up to 99.99% of bacteria. It is made in the USA. Latex and BPA free. The Healthy Hose Pro is universal fit for almost all CPAP Machines and CPAP Masks. The antimicrobial CPAP tube is 72 inches long and provides easy movement options for active sleepers. The longer tubing allows the user to have the CPAP machine farther away from the bed.
Features
Antimicrobial
Latex and BPA free
ISO 22196 Certified
Made in the USA
Improves range of motion for active sleepers
Patent Pending
How To Use
Connect either end of the tube to the CPAP machine and the other end of the tube to the CPAP mask or nasal pillows.
Routine cleaning helps ensure the performance and longevity of this product. Wash the tube with mild soap and warm water. Let tubing air dry on a flat surface before use.
Compatibility
The Healthy Hose Pro Antimicrobial CPAP tubes are compatible with all CPAP machines.
Standard: diameter 19 mm tube, 22 mm cuff (compatible with most standard CPAP)
Slimline: diameter 15mm tube, 22 mm cuff
Specifications
Tube Length: 6 ft (72 in)
Tube Diameter: Slimline - 15mm; Standard - 19mm
Tube Cuff Diameter: 22mm
Bacteria Effectiveness: up to 99.99%
---
Reviewed by Susan CSSC
Certified Sleep Science Coach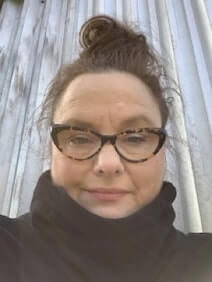 I was skeptical about this hose thinking it would be coated with chemicals, but its not, in fact, it is BPA and Latex free. This is the only CPAP tube on the market that is ISO 22196 Certified which means it has been tested and shows reduced ability to grow microorganisms. It eliminates and prevents up to 99.99% bacteria and It is currently being tested in some hospitals to reduce infection rates.

Impressive and why I am glad I have it!

It's made here in the USA and is patent pending.

This hose features either the slimline version (15mm) or standard hose (19mm) and both are 6 ft in length. I have the standard version and am very happy with its flexibility. This hose will fit most CPAP, APAP and BiPAP machines.

Bottom line is I am very happy I have this and plan to purchase the slimline version as well!
| | |
| --- | --- |
| Model | 19HHP72, 15HHP72 |
| HCPCS Code | A7037 |
1 x CPAP Tubing
*Pack of 2 & pack of 3 options available. (buy more save more)
Adrian S
Date Added: 09/22/2022
Rating:
Date Added: 09/22/2022
Subject: Hose 19mm
I purchased this hose with my iBreeze cpap machine and so far no issues with it. I clean it once a week and I always feel like I am breathing bacteria free air.
Joan
Date Added: 12/20/2021
Rating:
Date Added: 12/20/2021
Subject: Healthy Hose
Got my hose and was not sure about it at first but very happy with it! I dont feel the need to clean it every night and I just rinse it out every few nights and continues to smell fresh. Very nice purchase!
Have a question on this item? Ask here and we will answer it in 12-24 hours, usually in a few business hours! Questions and answers will appear here after we answer. You may also have email notifications.
Q:
I use a heated hose from ResMed - will this hose work for me?
(Asked on 08/23/2022)
A:
Yes this hose will work with your cpap unit, however it is not a heated tube.
Q:
Which hose do I get to replace my ResMed AirSense 11?
Also, do I use the Liviliti Paptizer to sanitize it?
(Asked on 05/17/2022)
A:
Purchasing the hose will depend if you are using a heated hose or standard hose. Yes you may use the Liviliti Paptizer to sanitize it. We would be happy to help you purchase the correct hose. Just give a call so we can understand which hose you use and we will direct you with the correct one.