Ozone Free Paptizer UVC LED Smart Sanitizer
Whether you are disinfecting your CPAP Equipment, CPAP masks, and supplies, or you are keeping other household items sterile the new Paptizer is a great option. The UVC LED sanitizer kills 99.9% of bacteria, germs, and viruses in as little as 3 minutes. No odor, and no hassle. This smart portable sanitizer integrates UV-C Light, Heat, and Circulated Air to provide medical-grade sanitizing. It is the most advanced chemical-free CPAP cleaner on the market. The Paptizer reduces unpleasant smells by decomposing the molecular structure of the odor. In less than 180 seconds you can sanitize and deodorize your CPAP equipment and everyday items at the press of a button.
UVC LED Sanitizers v.s. Ozone Sanitizers
No delay in using your products (Ozone products have a product downtime of greater than 1 hour before the item can be used again)
No filters to replace or maintain (Ozone products have a recommended filter replacement of 2 times per year costing consumers over $60 per year plus shipping)
Manufacturer friendly and does not affect any warranties as with some ozone-related products in the market
How It Works
The Liviliti Paptizer uses 40 UVC LEDs with five-sided multidirectional medical-grade sterilization to kill germs, viruses, and bacteria by destroying DNA and RNA structure. The smart sanitizer also reduces unpleasant smells by decomposing the molecular structure of the odors. UVC LED is widely used in sanitizing devices in hospitals to sanitize products. The Paptizer UVC LED Smart Sanitizer uses one-touch control for each setting. Just turn it on, place your item(s) in the smart sanitizer, choose the setting you prefer, and wait for the alarm to beep twice when the sanitization process is complete (only 3 minutes!).
NOTE: DO NOT USE AUTO MODE FOR ELECTRONIC DEVICES WITH BATTERIES
NO WASHING & SOAKING
Key Features
Largest internal capacity on the market
No Ozone, mercury, chemicals, or residue
No filters or costly adapters required
40 UV-C LEDs with 50-sided multidirectional medical-grade sanitization
Kills 99.99% of bacteria, germs, and viruses in as little as 3 minutes of disinfection time
Auto shut off power save mode
Easy to use single button settings with LED display
Multi-purpose - cleans anything that fits!
FAQ's
Can I use my phone in the Liviliti Paptizer?
Yes, any electronics that will fit in the unit can be used for sterilization.
Is there an alert to inform me when my product is clean?
Yes, you will see a LED countdown timer along with a double beep when the product is clean.
What warranty does the Liviliti Paptizer offer?
2-year warranty with LED life of 10,000 hours
How do I register my product warranty?
Visit this page for warranty registration of your product. You will need the serial number located on your unit for registration.
Is your product mercury free?
Yes, since the Liviliti Paptizer uses LEDs instead of traditional bulbs the unit is mercury and ozone free.
Can I stop washing my equipment if I use a sanitizer?
No. Continue to follow the manufacturer's directions for cleaning your product. Sanitizers do not remove dead skin, oil, makeup, or other organic materials.
If I wash my equipment does it have to be completely dry before sanitizing?
It is recommended for the greatest results for the equipment to be dry.
How exactly does the UV-C light kill germs?
When you expose a microorganism to UVC lamps, the light will penetrate through the germ cell wall and alter or disrupt the germ cell's DNA. When this process occurs, the germ cell's growth and reproduction stop, stopping its ability to spread.
Specifications
UVC LED Wavelength: 260-280 nm
LED Quantity: 40
Power Rating: 27W
Voltage: 110 VAC (60Hz)
Input: 18V 1.5A
Operating Temperature: 32F - 104F
Humidity: 5% - 95%
Product Dimensions: 11.89" L x 10.59" W x 6.06" H
Tray Dimensions: 9.45" L x 7.68" W x 4.72" H
Weight: 4.29 lbs
Laboratory Tests: E Coli, Staphylococcus aureus, p aeruginosa, candida albicans, COVID-19
Warranty: 2 Year
---
Reviewed by Susan CSSC
Certified Sleep Science Coach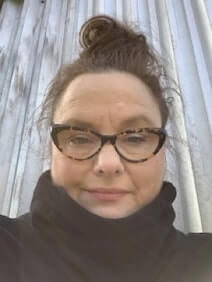 I was excited to get my new Paptizer and I feel this is a game changer in the sanitizing arena of cleaners. Not only does this sanitizer use UVC LED to kill 99.9% of bacteria, germs, and viruses in just 3 minutes (ozone free), but I love that I can also store my mask and hose in it until I am ready for bed. I run the sanitizing and drying cycle while getting ready for bed and my items are warm and dry. This cycle will sanitize, and warm while drying any moisture from items and will allow you to store your items so they remain fresh. It's nice to put on a warm mask on those cold nights!

I also really appreciate that this item is white and somewhat low profile, so it looks very nice on my white bathroom countertop, it looks sleek and clean to me. While it appears small on the outside, the inside has the largest capacity on the market.

Not only can you sanitize your CPAP items, but you can also sanitize anything that will fit like your Toothbrush, COVID mask, glasses, and cell phone without Ozone so no odors!
I am very happy I purchased this item and already getting my money's worth!
Liviliti Paptizer CPAP Sanitizer
Stainless steel rack
Power adapter
2 Year Warranty
09/09/2022
Subject: Water chamber problem
The Liviliti Paptizer is very easy to use and I was happy I bought it until I tried to sanitize my water chamber for my Luna G3 and found that it wouldn't fit in the Liviliti. Very disappointing.
06/15/2022
Subject: Paptizer
I am so happy I got the Paptizer! I use it about every couple of nights on my water chamber and my tube and mask and mask parts. I still use soap and water then put it in the paptizer on the sanitize and dry mode and just love it. All my items come out dry! I am very pleased with this purchase and highly recommend it. I have used other sanitizing devices in the past but this is by far my favorite. Sam
05/25/2022
Subject: Very easy to use!
All of our family members use this machine and love it! We use it for toothbrushes, hair brush, phone, keys, as well as the cpap supplies. It does not require us to replace anything which is great. I highly recommend it!
Displaying 1 to 3 (of 3 reviews)
Result Pages: 1
Have a question on this item? Ask here and we will answer it in 12-24 hours, usually in a few business hours! Questions and answers will appear here after we answer. You may also have email notifications.
Question
Will the Res Med full face mask (yes the entire face mask that covers my entire face) fit in this box?
Answer
Hello! Yes, your entire mask would fit into the box.
Asked on 11/03/2022
Question
How does the Paptizer clean the inside of the CPAP tubing?
Do I still have to clean my tubing with vinegar or does the Paptizer clean the inside of the tubing?
Answer
The UV lights cannot pierce into the tubing itself. I always suggest to patients to not skip physically washing their equipment. All CPAP accessories should be washed with warm soapy water or distilled vinegar at least once a week. Sanitization should be an added step for further cleanliness.
Asked on 08/20/2022
Question
Does it keep your equipment from turning yellow?
Answer
Hello,
The Paptizer does not replace cleaning your CPAP mask/hose with soap and water/wipes to remove any face oils/dead skin cells that are on your mask cushion. Mask cushions turn yellow over time because of infrequent cleaning. We suggest using the Paptizer after you clean your mask and hose to kill bacteria.
Asked on 07/27/2022
Question
How to clean this device? Can I use rubbing alcohol? Thanks.
Answer
Yes, you can use rubbing alcohol to clean the device. Make sure it is unplugged when doing so.
Asked on 02/05/2022
Question
does it work on cpap machine or just the mask?
Answer
If you can fit your machine in there it will work, like the Airmini but it wont work on the bigger ones. I love mine, after washing my tube and mask I stick them in there to dry out. Keep in mind the sanitation will only work on the surface the UV LITE touches.
Asked on 01/21/2022
Frequently Bought Together