ResPlus Auto CPAP Machine by Beyond Medical
Introducing the ResPlus Auto CPAP Machine by Beyond Medical. The ResPlus is a two in one machine as it has both the CPAP mode and the Auto CPAP mode operational ability. Whether your prescription is for a fixed pressure or a range of pressures, the ResPlus is the machine for you.
This device is an awesome work horse and can also be used to travel with once you remove the humidifier. If you need a back up CPAP for your cottage, your Rig or for your work trips, the ResPlus CPAP can be reduced in size by one half due to the detachable humidifier. One push of a button and you have two pieces. Easy to pack for that quick trip.
Everything is simple and user friendly on the ResPlus. The simple one touch on/off button makes it easy for the user to begin and end their CPAP therapy. Activate the Auto on feature so it automatically starts for you but we suggest you leave off the Auto Off for safety reasons. I like that you can operate this feature separately. If you were to stop breathing the machine would NOT stop if you leave the Auto Off feature turned to off.
Finally, a water chamber large enough for two nights of use! If you like a higher humidification but dislike the chamber running dry – ResPlus has you covered! Always use distilled water for the cleanest humidification and water chamber longevity. You simply open the humidity chamber and remove the Water Chamber, fill it via the hole at the top so no need to open the water chamber until you are ready to clean it.
The large, 3.5" color LCD screen is a great feature. No need to grab your reading glasses to change your comfort features on the ResPlus. Other great features are Ramp and Belex.The Belex features functions to reduce the pressure on exhalation and have 3 levels to reduce that pressure. We suggest you leave this OFF unless you speak to your physician first. All comfort features can be adjusted to your specific needs. The Ramp can be set at a low pressure for up to one hour if you have trouble tolerating the high fixed pressure of your prescription.

*The provided SD Card will automatically collect your data. You will need to take the card with you to see your physician so they can download the info for you or you can also put the SD Card in your computer and report will auto generate once we set you up.
*Note: No WIFI. Data Management Via Internal Memory and SD Card only-Contact us to add you to ZOPECCARE so you can read data
Key Features:
Detachable humidifier, machine can run without humidifier attached
Belex - Reduces expiratory pressure (similar to EPR from ResMed)
Quiet Design: < 30dBA
3.5" Colorful LCD Screen - Vivid display
Auto On and Auto Off - can be set separately
Real-time data monitoring
Automatic altitude adjustment
Automatic leakage compensation
Power saving mode
Adjustable Time, Date and Brightness
Failure Alarms
Ramp Feature
SpO2 port option
TF card interface option
Data card port
Easy to fill humidifier
Resplus Default Settings
Mode: Auto CPAP
Starting Pressure: 10 cm H2O
Ramp: 4 cm H2O
Ramp time: 0 mins
Reviewed by Susan CSSC
Certified Sleep Science Coach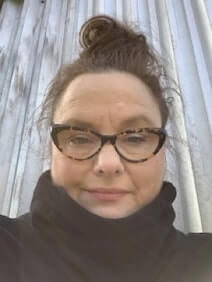 So, it might not be pretty, and a bit on the larger size, BUT you know what, it works great! I have been using this device for a few nights now and I LOVE it.
This machine is sturdy and super quiet, a true work horse among CPAP machines and it does the job well.
Let's talk about some of the great features on this CPAP and some of the reasons why I like it so much. First, it is very quiet. It was comfortable and quiet to use, no issues at all. It uses German technology with a high-quality blower and durable fan blades with a silenced air channel. My second favorite feature is that I can turn on the Auto/On feature ON and keep the Auto/OFF feature turned off. I don't like having the Auto/Off in the ON position because if I were to stop breathing, I don't want my APAP/CPAP to turn itself off. That's a big deal. My third favorite feature is the Failure Alarm. The alarm gives you valuable information on the functionality of your device. It will let you know of power failure, low voltage, airway blockage, high leak, humidification failure and SD card is full. Now that's a lot of valuable info! You can mute the alarm by simply pressing the button.
I love that the humidifier is separate because this will allow you to travel simply with just the host machine if you want to, making it less bulky. That also allows you to clean the humidifier easily as well. The water chamber can easily be removed, just pour water into the top, once removed. No need to open and close the water chamber. Easy-Peasy.
Another add-on feature is the SP02 and intended to be used for continuous, non-invasive arterial oxygen saturation and pulse rate monitoring for adults. Contact one of our respiratory therapists for info on this feature.
Other features include a large display, easy to read and goes dark when done. Intelligent pressure titration providing stable pressure. Data monitoring for 24 hours in real time with display.
In conclusion, if you are just looking for a good price on a great PAP Device, this could work for you. Nice machine!
| | |
| --- | --- |
| Model | C-20A |
| HCPCS Code | E0601, E0562 |
| Bluetooth | N/A |
| Cell Type | N/A |
| Data Storage Capacity | 4GB |
| Data Viewing | yes via software (VHealth) |
| Effective Bluetooth Range | N/A |
| Expect Service Life | 5 years |
| Flex Modes | Belex |
| Flex Pressure Relief | 0-3 cm H2O |
| Humidifier | Integrated Heated Humidifier |
| Operation Modes | Manual CPAP, Auto CPAP |
| Power | 100-240 VAC, 50/60 Hz |
| SmartStart | Yes |
| Sound Pressure Level | 30DBA |
| Water Chamber Capacity | 300 ml |
| Pressure Limit | 20cmH2O |
| Comfort Technology | Yes |
| Machine Language Display | English |
| Modes | CPAP, APAP |
| Qtube Included | No |
| Maximum Pressure | 20cmH2O |
| Auto Start/Stop | Auto off while tube/mask off; Auto on when detects breath |
| Leak Compensation | Yes |
| Rainout Reduction | No |
| Recharge Time | N/A |
| Waterless Humidification System | No |
| Humidifier Settings | Auto (6 scale): 0 - 5 |
| AC Power Supply | Yes |
| Case | Yes, included carrying bag |
| Filters | 2 Included (RPDAF2PK) |
| Pressure Range | 4-20cm H2O |
| AirView | Data Card download |
| MyAir | N/A |
| AirView's Remote Assist | No |
| Built-in Cellular Technology | No |
| Ramp Time | 0-60 minutes |
| Starting Ramp Pressure | 4cmH20 |
| Dimensions w Hum | 11 x 7.87 x 4.4 inches |
| Weight with Humidifier | 4.85 lb (2.2KG) |
| Ramp | Yes |
| Pressure Relief | No |
| Sound/Noise Level | <30dB @ 10cmH2O |
| Humidifier Included | Yes, Integrated Humidifier |
| Flow Rates | 4-20cmH20 |
| Battery Duration | N/A |
| Battery Recharge | N/A |
| Altitude Adjustment | Yes |
| Smartphone App | N/A |
| Color | Grey |
| Warranty | 2-year limited warranty for the machine. 3-month limited warranty for the tubing, mask and humidifier. From the original date of purchase |
| Data Card | 4G Micro SD card included |
| AC Power | 100v-240v (50-60Hz) |
| DC Compatible | No |
| Extra Features | Compatible with all standard CPAP masks |
| Battery Warranty | N/A |
ResPlus CPAP machine
Integrated heated humidifier (inserted)
Durable carrying bag
Standard 6 ft CPAP Tubing
4G micro SD memory card
Power supply cords
Air filters
User manual
11/04/2022
Subject: Cpap
Works great, much quieter than my last machine. Unit has a lighted water tank that shows the water level and you can determine how long it stays on after starting
theresa v
(Verified Purchase)
05/06/2022
05/06/2022
Subject: affordable and easy to set up
The menues are very easy to understand and thorough. The only problem I found with my new cpap is the first day it has "new car smell". But the second night it was gone!
03/21/2022
Subject: Resplus a Plus
Nice and quiet and works like a charm! Thats all I need, nothing fancy
Displaying 1 to 3 (of 3 reviews)
Result Pages: 1
Have a question on this item? Ask here and we will answer it in 12-24 hours, usually in a few business hours! Questions and answers will appear here after we answer. You may also have email notifications.
Question
How do you turn off humidifier
Answer
Hi there, to turn off your humidifier go to your system settings and turn the Humidifier level to 0 (zero). There is also a button on the back of the device which will separate the humidifier completely so you can use it without this portion. This will automatically turn the humidifier off.
Asked on 03/25/2022
Question
Is this machine a replacement for a System One Remstar Auto unit?
I registered my device for replacement in June 2021 and have never heard anything about it being replaced.
Answer
No, Beyond Medical is not affiliated with Philips or the Philips -recall. For information regarding the Philips recall, you can reach Philips at 877-907-7508
Asked on 03/03/2022
Question
Hi, tell me, please, if I can return it for full refund if I don't like it?
Sergei
Answer
Hi there, thank you for inquiring with Respshop. CPAP machines cannot be returned or exchanged. These items are final sale. Please refer to our full Return policy here: https://www.respshop.com/warranty.php
Asked on 03/03/2022
Question
My wife's ResPlus Auto CPAP Machine with Heated Humidifier by Beyond Medical went to full pressure during the night. Blew the mask off her face. Any idea why this happened? We have not messed tith ramp time or her prescripted pressures.
Answer
Hello and I am sorry this happened. Please call our office and speak with our medical team and they will help you.
Asked on 09/18/2022
Question
I am having two to four alarm beats every two to three nights. I can't read the words in the flashing light. How I can know or read what is the problem to take solve of it?
Answer
Failure Alarm. The alarm gives you valuable information on the functionality of your device. It will let you know of power failure, low voltage, airway blockage, high leak, humidification failure and SD card is full. You can mute the alarm by simply pressing the button.
Asked on 09/13/2022
Question
Where can I re-download the software for this unit?
Answer
Hi there, this unit does not have software. Data is stored internally and on a 4GB micro-SD. if you have an micro-SD card reader, you will be able to download the data off the card.
Asked on 08/30/2022
Question
How do I switch from app to CPAP
Answer
Hi there, it sounds like you need to switch from APAP to CPAP in your settings? The first thing is speak to your physician about prescription change. Once you have that please give us a call and we can assist you with updating settings. 866-936-3754.
Asked on 08/03/2022
Question
hi, eventhough I use distilled water,the plate oxidates within 3 months. I have been using SPA water,can that be the cause?
Answer
SPA water is not distilled water. Please ensure it says distilled water with no infusion of anything and wash your chamber once a week with soapy warm water.
Asked on 08/02/2022
Question
can use with soclean?
Answer
I am sorry there is not an adapter to connect to the soclean. You may want to look at this item https://www.respshop.com/cpap-supplies/comfort-cleaning/liviliti-paptizer-uvc-led-smart-cpap-sanitizer-ozone-free-p-1670.html
Asked on 07/20/2022
Question
how do you set the ramp time . I followed the instructions in the manual but it isn't working after I set the ramp time and press the on/off button the machine just stops, what am I doing wrong
Answer
Hi there, to set ramp time you need to use the round dial to highlight "Parameters". Once highlighted hold the round button down for about 5 seconds or until you hear 3 beeps.
Startpress" is the pressure you would like to start at, also known as the ramp pressure. Then you scroll down to "Ramp" which is the time you would like the ramp to be active for. Please give us a call if you're still unable to change the settings.
Asked on 06/29/2022
Question
Trying to set temperature on humidifier.Went to settings but humidifier don't come up. How do you adjust temperature?
Answer
Press and hold the round button for the settings screen to come up. Scroll down to humidity and adjust your setting.
Asked on 06/22/2022
Question
does the machine come with a mask
Answer
I am sorry no cpap machines come with a mask. All masks are sold separately.
Asked on 05/18/2022
Question
hi there. do you plug an O2 tank into the cpap?
Answer
Hello you will need an oxygen enrichment adaptor in order to use O2 with your cpap. https://www.respshop.com/oxygen-concentrators/nasal-cannulas/sunset-healthcare-oxygen-enrichment-adapter-p-817.html If you have more question please let us know
Asked on 03/09/2022
Frequently Bought Together