Fisher & Paykel SleepStyle Auto CPAP Machine
Comfort meets Simplicity
The SleepStyle by Fisher & Paykel is a great example of innovation in a CPAP device. Not only is the Auto CPAP extremely quiet, but it is also designed to be easy to use! Currently, it is the only device on the market that the Arthritis Foundation has singled out as being the easiest-to-use device you can get. With such a commendation, you simply cannot go wrong with this device, especially if you have arthritic pain. The SleepStyle is small in size, it can easily fit on any bedside table or suitcase for quick and easy travel. In fact, its modernistic style coupled with the fact that the SleepStyle takes very little real estate on your nightstand means some people may confuse it as a fancy alarm clock. The SleepStyle is also very light in weight coming in under a whopping 4lbs making it virtually an easy device to bring around no matter where you may go.
Designed for the Patient
The SleepStyle was designed in collaboration with real CPAP users! With this machine being for the users and by the users, all the great input turned into a comprehensive range of technologies that paved way for the SleepStyle to come to life. Because of this, the menu was created to be easy to use, navigating within the device has never been so easy compared to its predecessor that you will navigate it like a professional in no time. By incorporating larger buttons, the SleepStyle also is easier to see even when it may be dark and early. With fewer interactions involved, adjusting the settings can be a breeze, making sleeping and setting the machine as easy as counting 1,2, and 3.
ThermoSmart Tubing
This heated tubing is designed to maximize and maintain the proper temperature throughout the night for as long as the SleepStyle CPAP machine is being used. Unlike other traditional heated tubings on the market, the ThermoSmart is lighter and smaller, and equally durable. The ThermoSmart Tubing stands out due to the utilization of Fisher Paykel's AirSpiral technology which locks in temperature while maintaining the temperature it was set to perform at.
SenseAwake
The SenseAwake feature gives the user total peace of mind. What stands out about this special technology is that it detects when you may wake up thus automatically reducing the pressure and giving you a more comfortable level of air allowing you to continue sleeping without missing a beat. Should you find yourself waking in the middle of the night for that midnight glass of water, SenseAwake eases the pressure to a comfortable level without any intervention.
Expiratory Relief
If you like comfort features the SleepStyle is the machine for you. With Ramp, the SleepStyle will delay your pressure for a fixed amount of time. This allows you the opportunity to fall asleep before the machine reaches the full extent of its pressure. Then with Expiratory Relief, the machine will automatically lower the pressure when you exhale. This allows you to breathe more naturally and freely.
Easy-lift Water Chamber
Fisher & Paykel has totally redesigned the water chamber. This water chamber has been constructed to fit only one way inside the machine. This leaves the guesswork out of if it was put in wrong. The water chamber itself also sports a silicon lid. This makes cleaning and replacing water easier than traditional water chambers.
Integrated Technology
Fully up to date with their very own APP, now you can look at your sleep data on the go. You can even seamlessly transfer your data via built-in Bluetooth! Accessible from smartphones or computers.
Fisher and Paykel SleepStyle Auto CPAP videos.
SleepStyle mobile App and Web allows users to access their sleep data instantly.
Note: The model with the internal cellular modem (SPSAAU) has been discontinued.
Default Settings:
Mode: APAP
Pressure Settings: 4 - 18 cm H20
Humidity: Level 4
IOS App for Apple Device
Size: 70 MB

Compatibility: IOS 9.0 or later; iPhone, iPad, iPod Touch
Android App
Size: 7.7 M

Compatibility: Android 4.4 and up
Instructions:
Register your machine

Choose the App for your device

Install
Developer: support@Sleepstyle.fphcare.com
SoftwareSupport.USA@fphcare.com
F&P SleepStyle Auto CPAP Machine Features

Features
SPSAAU
SPSABU

Built-in Cellular Connectivity * ~

Yes

No

Fixed Pressure

Yes

Yes

Auto-Adjusting Pressure

Yes

Yes

Fully Integrated Humidifier and Power Supply

Yes

Yes

ThermoSmart Humidification Technology **

Yes

Yes

SensAwake Technology

Yes

Yes

Expiratory Relief Technology

Yes

Yes

Built-in BlueTooth Technology

Yes

Yes

Compatible with SleepStyle App and Web *

Yes

Yes

F&P InfoUSB

Yes

Yes
*Not available in all countries
** In some countries the ThermoSmart breathing tube needs to be purchased as an accessory to activate ThermoSmart Technology
~ F&P InfoUSB
FAQ
What is Ramp and how does it work?
Ramp allows the pressure of the machine to be lowered for comfort while awake. Over a 20-minute the pressure will gradually increase to therapeutic pressure the machine has been set in order to splint your airway open. The amount the pressure is lowered by is proportional to the pressure at which your machine is set. If your pressure setting is 12 cm H20 or less, the pressure will drop to 4 cm H20. If your pressure is higher than 12 cm H20, the pressure will be lowered to 1/3 of the set pressure. It is useful to use this function if you find it difficult to sleep with the full pressure of your machine. Having the pressure reduced may allow you to get to sleep more easily.
Can I use supplemental oxygen with my machine?
Fisher & Paykel does not recommend using supplemental oxygen wit the SleepStyle Auto CPAP machine.
How do I clean and maintain my SleepStyle Auto?
Wipe down the exterior of the machine with a damp cloth once a week. The tubing and water chamber should be washed weekly and the disposable filter replaced monthly.
Disposable filter - Discard and replace each month. This filter captures large airborne particles such as dust and pet dander, protecting the machine motor from dust buildup. The filter is not washable.
Tubing - Wash weekly with mild soap and warm water. Soak the tubing in warm soapy water for no more than 10 minutes, rinse thoroughly, and hang to air dry away from direct sunlight.
Water chamber - Wash once a week in warm, soapy water, using a mild detergent. We recommend using a toothbrush to clean every corner. Rinse well and air dry away from direct sunlight.
See What Our Customers Have to Say!
by Sal M
Friday 24 May 2019
I was not sure about this machine since I have always used a different brand but after reading it was recommended by the Arthritis foundation I decided to try it. Glad I did! Far exceeded my expectations, first, this machine is SO quiet I thought it was not working, LOL. I like the easy-to-read display and menu and I feel like the water chamber is much better with no chance of knocking it around. I also think it looks nicer on my nightstand, more like a radio. I was skeptical but pleasantly surprised! Highly recommend.

Return on warranty issues only

RX Required

---
Review By Patty M. CPSGT
Certified Polysomnographic Technician for RespShop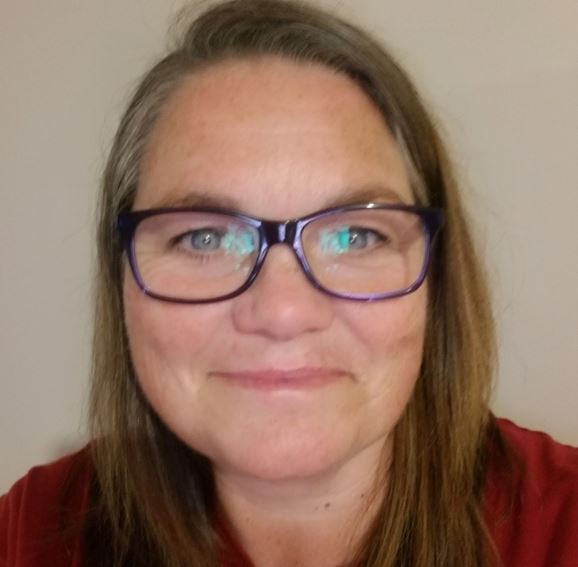 Patty@respshop.com

When looking for a new CPAP, this esthetically pleasing machine is a standout. It is obvious to me, Fisher & Paykel, have really listened to their customer's feedback regarding the older models, when they designed the SleepStyle. I love the hidden digital settings that are so simple to use. This sleek machine looks like a designer bedside clock and, in fact, it has a clock feature! ThermoSmart Tubing comes included and is both smaller and lighter than other brands. Automated condensation prevention is the secret to a healthier therapy. The Arthritis Association recommends the SleepStyle because the humidifier is now so easy to access and open.

The SleepStyle has a small footprint at 5.6H x 6.9W x 7.2D and is lightweight for travel at only 3.7lbs. The carry bag makes travel with CPAP so simple. Other features like Sensawake – which is an auto ramp feature, activated when SleepStyle senses you are waking and Expiratory Relief - letting your exhalations be more comfortable make your therapy as easy as the design. SleepStyle is a step above with its comfort features and beautiful design. It both looks and feels like the best!
Call for info 866-936-3754
Technical Data
Machine Weight
3.7 lb or 1.7 kg
Machine Weight with Humidifier
3.7 lb or 1.7 kg
Machine Size with Humidifier
5.6" x 6.9" x 7.2" (LxWxH)
Humidification System
Built-in heated humidifier
Integrated Heated Hose
Yes
Water Chamber Capacity
380 ml to max fill line
Pressure Range
4-20 cm H2O
Pressure Relief
Expiratory relief 1 to 3 (1 is min pressure relief, 3 is max)
Ramp
Gradually increasing to prescribed or fixed 20 min duration with SensAwake
Starting Ramp Pressure
4 cm H2O (CPAP); whichever is greater: 4 cm H2O or 1/3 of prescribed pressure (AutoCPAP)
AC Input
100-240V, 50-60Hz
Supports Remote Monitoring
Yes, built-in cellular modem (model SPSAAU only)
Smartphone App
Fisher & Paykel SleepStyle app (iOS/Android)
Data Download
Yes via InfoUSB (included)
AHI Display
Machine, app and SleepStyle website
Altitude Adjustment
Automatic up to 9000 ft
Oxygen Use
Not recommended
Oximetry Compatibility
No
Compatible with All Masks
Yes
Warranty
2 Year Manufacturer Warranty
Sound/Noise Level
28 dBA with uncertainty of 1.5 dBA
Carrying Case
Yes, included
Expected Service Life
5 years
Filters
Disposable filter (2 included)
Operation Modes
AutoCPAP, CPAP
Data Storage Capacity
InfoUSB: 5 yrs summary data, 365 days detailed data; Internal memory: 1 yr summary data, 30 days detailed data
Manufacturer
Fisher & Paykel
Item Includes
F&P SleepStyle Auto CPAP with built-in humidifier*
ThermoSmart heated Tubing
Power Cord
Water Chamber
Chamber Seal
Outlet Seal
InfoUSB (already in InfoUSB port)
Filter (inserted)
Spare Filter
Spared Elbow (for use with a standard tubing)
Carry Bag
Use and Care Guide
SleepStyle Quick Reference guide
*SPSABU model is the Auto CPAP without modem
SPSAAU model is the Auto CPAP with modem (modem version is discontinued)
Per Fisher and Paykel, the warranty does not cover damage caused by:
accident
misuse or abuse
modification
failure to follow instructions for use
unsuitable physical or operating environment
failure caused by a product not supplied or manufactured by F&P Healthcare
other defects not related to materials or workmanship
failure to use original spare parts
Reviews (4)
05/24/2019
I was not sure about this machine since I have always used a different brand but after reading it was recommended by Arthritis foundation I decided to try it. Glad I did! Far exceeded my expectations, first this machine is SO quiet I thought it was not working, LOL. I like the easy to read display and menu and I feel like the water chamber is much better with no chance of knocking it around. I also think it looks nicer on my nightstand, more like a radio. I was skeptical but pleasantly surprised! Highly recommend.
08/25/2021
Subject: Really nice machine
I'm coming from a tainted Phillips DS1 machine that I really liked, until the foam issues cropped up. The F&P machine is really great and does most everything I need it to do. I do wish that it had an auto-start feature to save you from having to push the button to start, but that's a minor deal. The SleepStyle App could also be better and provide more data on last night's sleep, hopefully they are working on that. All-in-all, really good machine that I hope to use for years to come.
07/12/2021
Subject: Fisher & Paykel Auto CPAP
I've changed 6 different machines over 15 years of use /RESMED/RESPIRONICS/ ALL of them . NOTHING is better , simpler and quieter than F&P SleepStyle. For my , is the "CADILAC" of CPAP-s. PERIOD.
06/06/2020
Everything is great. BEING HAPPY WITH THE EQUIPMENT YES.
Displaying 1 to 4 (of 4 reviews)
Result Pages: 1
Q&As (6)
Have a question on this item? Ask here and we will answer it in 12-24 hours, usually in a few business hours! Questions and answers will appear here after we answer. You may also have email notifications.
Question
Does it come with heated tubing? How easy is to find replacement parts?
Answer
Yes, it comes with a heated tube. As for replacement parts, that depends on what you are looking for. We sell parts like the lid, water chamber and outlet seals. But if you mean parts for repair, those can be trickier to find.
Question
Does this work with any standard mask or does it need a special mask?
Answer
Hi there, any standard CPAP mask will work this this device. Thank you.
Question
When will these units be available?
Answer
I am sorry but at this time we have no specific date for arrival. Check back with us in 1-2 weeks and we may have more information for you.
Question
Mi pregunta es si envían a Mexico, CDMexico?
Answer
Lo sentimos, en este momento no realizamos envíos a México.
Question
The machine i have been using was recalled by thr manufator vecause it was contaminated and gave me a sinus infection. How therally can this machine ne cleaned and be disintected.
Answer
The recall is for Philips Respironic's cpaps only. This is a Fish& Paykel product.
Question
What is the difference between the SPSABU and the SPSAAU. Can you let me know what face mask the machine comes with. I was diagnosed with apnea at the ChCh hospital sleep clinic but not bad enough for their funded machines. My health is more important to me so I am happy to purchase one.
Answer
The difference between them is that the SPSABU is without the modem and the SPSAAU is with the modem. Masks are sold separately.
Displaying 1 to 6 (of 6 questions)
Result Pages: 1
Frequently Bought Together