iBreeze Auto CPAP Machine with Built-In Heated Humidifier
Looking for another ideal option for CPAP machines? The iBreeze Auto CPAP machine will come with all the features that ensures a good night's sleep.
Built-in Humidifier
Its sleek design comes with a hidden, integrated humidifier that gives ease of breathing while you sleep. This humidifier will monitor your rooms temperature and humidity levels so it will add the needed amount of humidification without excess water in your tubing. It will also give you a visual alert, stop heating when the water level is low, stopping any discomfort that comes from lack of humidification.
The iBreeze has a 3.5-inch LCD screen that will allow any user ease navigating throughout the menu options. Just to name a few options you can set are leak compensation, power saving mode, mask fit checker, smart ramp and altitude compensation delivery are the best accuracy and synchronization yet. The LCD screen is so easy to see and use.
The iBreeze CPAP has an advanced algorithm that can detect a range of respiratory events. This data is recorded and can be shared with your physician via the cloud-based iMatrix. So, you can always get the information needed for compliance.
IPR – Intelligent Pressure Relief
This feature allows users relief when exhaling against the pressure. There are three IPR levels to meet your individual needs. The iBreeze also has other great features like Energy Saving Mode, Automatic Screen Adjustment and an Alarm clock.
Key Features
Compact, lightweight with friendly user interface
Whisper quiet: 30 dBa
Compatible with all CPAP masks
Intelligent Pressure Release - intelligent algorithm during inspiration & expiration offer patients more comfortable experience during therapy
Auto-adjusting humidification - senses room temperature and humidity level and adjust accordingly
Respiratory Event Detection - provides a sophisticated form of pressure relief during light sleep
Auto altitude, leakage, and circuit compensation
Power saving mode
Audible alarms for power failures
Automated start/stop
Effective Built-in humidifier
Data Management via internal memory and SD Card
Color LCD screen display
Ramp Settings
The smart ramp feature allows the reduction of any discomfort from inhaling or exhaling compressed air from the Auto CPAP Machine.
Ramp Time: 0-60 minutes
Time Increment Unit: 5 minutes
Pressure Increment Unit: 0.1 cmH2O
Auto Ramp Option: Yes
Therapy Data Viewing
Download the iMatrix software (Windows only) to view your sleep data.
---
Reviewed by Susan CSSC
Certified Sleep Science Coach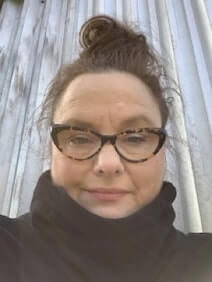 I just got my new Auto CPAP, by
Resvent
called the iBreeze, and I am pleasantly surprised. This machine is loaded with amazing features and looks great on my nightstand. Since the humidifier is hidden on the side, it looks more like a clock radio, something I appreciate. Besides the simplicity in appearance, there is a lot to like here. The menu is very easy to view, and options are easy to access. The humidifier is probably my favorite feature as the heating plate will turn off if the water chamber runs out of water so you won't get that burning plastic smell that can occur with other machines when the chamber is dry. The water chamber, while tricky to open the first time, is easy to access, open and clean, yet holds enough water for about 2 nights depending on your humidification needs. The humidifier can also sense the room temperature and self-adjust to keep moisture out of your tube called intelligent tube drying and will accommodate all standard tubes. There is not yet a heated tube option for this machine in the US.

The iBreeze also has automatic start and stop feature allowing you to get up in the middle of the night and not have to start therapy all over again.

This machine will do both CPAP and APAP plus there is also a BiPAP ST version of this machine. Respshop will set your device per your prescription before we ship it out to you so you can just plug it in and get started. Like most CPAP devices, this machine is compatible with any mask and has a 2-year warranty.
The iBreeze also has a Smart Ramp feature allowing you to fall asleep with ease and then will gently increase the pressure. It also has Intelligent Pressure Release, IPR, which will reduce the pressure on your exhalation. Other features include the automatic altitude adjustment, on-screen therapy reporting, power saving mode, and audible alarm if your power goes out.

If you are looking for a good price on a nice CPAP, this will do the trick for you!

---
Review by Brittany - RRT
Registered Respiratory Therapist
Let's talk about some fun features on the Resvent iBreeze.
This machine has comfort settings that are designed to help patients ease into their CPAP therapy. Sometimes starting CPAP therapy can be a breeze. Other times it might feel a little overwhelming, but you can get through it with an iBreeze. Something to remember is that CPAP therapy is a lifelong therapy and it's okay to give yourself some time to adjust to the pressures!
Features that can help you ease into CPAP therapy are IPR, a lower starting pressure and an extended RAMP time.
IPR stands for Intelligent Pressure Release, there are 3 levels to choose from. This feature will drop the pressure when you breathe out and give you a boost of pressure when you breathe in. That little boost of pressure during inspiration can help eliminate any "air hunger" you might experience.
This device has a lower starting pressure in comparison to some machines. The starting pressure can be set as low as 3cmH20 which is ideal for someone who needs to start slow and work their way up to higher therapy pressures.
Another great feature on the iBreeze is its RAMP time. You can adjust the RAMP time all the way up to 60 minutes. This way, you can give yourself up to an hour to fall asleep before the pressure will increase.
Not only does the iBreeze have some great comfort features, but it also has some nice graphics to look at. You will be able to see exactly what pressures are being delivered and watch the green leaves shaped like lungs get bigger and smaller with each breath.
If you are new to CPAP therapy, this might be a great choice for you!
| | |
| --- | --- |
| Model | 20A |
| HCPCS Code | E0601, E0562 |
| Data Storage Capacity | Data storage in main unit (1 year statistical data, 1 week high resolution data) |
| Data Viewing | On Screen Sleep Report |
| Humidifier | built-in |
| Operation Modes | CPAP, APAP |
| Sound Pressure Level | 30 dBA |
| Water Chamber Capacity | 290 ml (MAX Water Level) |
| Modes | CPAP, APAP |
| Leak Compensation | Automated Leak Compensation |
| Humidifier Settings | Auto (8 scale) |
| AC Power Supply | AC Input 100-240V |
| Filters | Disposable Air Filter |
| Pressure Range | 4-20 cmH2O |
| Ramp Time | 0-60 minutes |
| Dimensions | 235*148*125 mm |
| Dimensions w Hum | 9.4 x 7 x 5 inches |
| Weight | <3.5lb / 1.6kg |
| Weight with Humidifier | 3.5lb / 1.6kg |
| Ramp | Auto Ramp Option - Yes |
| Pressure Relief | IPR (3 mode) |
| Sound/Noise Level | 30dB (A) |
| Humidifier Included | Yes, Integrated Humidifier |
| Advanced Event Detection | Standard |
| Warranty | 2 years |
| Data Card | SD Card |
| AC Power | 100-240V, 50-60Hz |
| DC Compatible | Yes, 24 V, ≤2.5 A |
| Extra Features | Compatible with all standard CPAP masks |
Resvent iBreeze Auto CPAP Machine
Built-in humidifier
Carrying Bag
Power supply adapter
Standard CPAP Tube (19mm diameter)
Air Outlet Connector
Air Filter
SD Card
User Manual
2 Years Manufacturer Warranty
Tim S
Date Added: 05/20/2022
Rating:
[2 of 5 Stars!]
Date Added: 05/20/2022
Subject: iBreez
Tried it for one night and I didn't make it through to morning. I had to swap back to my old unit during the night. This unit could not keep the pressure at a comfortable lever for me to stay asleep. It kept waking me up with way to high pressure. The other problem, the humidifier was way to aggressive on AUTO as well. The hose would build up with too much water and wake me up with a gurgling noises.
I have not tried it again yet, I cannot afford to not sleep well during the work week. I do not think this unit was set per my prescription.

I like the style of the unit. The features and the functionality seem like they should be good. The manual talks about some great features I do not think my unit has. Like the Wi-Fi settings... nope can't find that anywhere in the menu. How am I supposed to set that up? Bluetooth is a no go as well. They talk about connecting their app to the unit using Bluetooth/Wi-Fi, right? Did I get some kind of base model that is not listed on the site?
The company app is not registerable through their app. I figured out I had to use my PC on their website to get the app working, but without a way to connect to my unit it seems worthless.
I am hoping a call to Respshop will help me fix the unit well enough to function for me. I had to buy the unit myself since my insurance sucks.
Hi there, we are sorry you are having a negative experience with your new CPAP. We will send you an email shortly with information regarding your new Ibreeze CPAP. Thank you.
Greg S
Date Added: 05/06/2022
Rating:
[4 of 5 Stars!]
Date Added: 05/06/2022
Subject: Overall good machine!
I bought this out of pocket to replace my ResMed Airsense 10 machine that was used for 4 years. Unwittingly, I used a SoClean 2 ozone cleaner on it for the first 3 1/2 years and once I found out that degrades the foam in the Resmed I just wanted a replacement for my health which had been Deteriorating with some of the same symptoms as the Phillips Foamgate recall. Never use ozone. My Airsense 10 had also become louder as the ozone degraded the sound abatement foam. Never use ozone on any machine! Now upon receiving this iBreeze, which has safe German foam, I noticed it was much quieter than the ozoned Airsense 10. Only downside on this machine is with the Ramp set, it really struggles for the first couple minutes to know when you are breathing in and out and it goes a little haywire the first few minutes every night. I found taking slow relaxed deep breathes helps the machine algorithm better interpret your breaths faster. I reduced the Ramp to 5 minutes over all. The algorithm also seems to remember how you breathe so it gets better after a few nights usage. The one reviewer who tried this on himself and family likely was referring to the first few minutes and didn't give the machine a fair chance to adjust. I found this machine uses the same pressure and adjusts to apnea events as well as the Airsense 10 did. Additionally, I recommend turning down the exhalation relief to setting 1 from the default 2. It's overly aggressive. 1 on this machine is the rough equivalent of 3 on the Resmed for exhale pressure relief. I'm very grateful and satisfied with this purchase. Overall, the machine is excellent if you follow my above recommendations and fine tuning.
Danny K
Date Added: 05/02/2022
Rating:
[5 of 5 Stars!]
Date Added: 05/02/2022
Subject: IBreeze
I really like the IBreeze cpap machine. It works well for me. I don't know about all the guru's who think they know everything about designing a cpap machine and doing scientific testing etc. I seriously have my doubts about their expertise. Have you guys actually designed, tested and manufactured a cpap machine, probably not. The humidifier is actually pretty easy to pull out and clean, contrary to some who say other wise. If your going to have negative things to say about something at least be truthful about it.
Cpap U
Date Added: 03/20/2022
Rating:
[1 of 5 Stars!]
Date Added: 03/20/2022
Subject: Avoid!!!
This is a terrible machine based on how it is delivering the pressure alone. The rest of the flaws can be worked on. But the engineering involved in developing the algorithm is highly questionable. The pressure goes high and low on its own and this can be felt both ways in the middle of inhaling or exhaling. I tested the machine on myself at auto 13-20, fixed of 13, and fixed of 5. I also tested it on another person using a nasal mask at pressure of 5, and we both cannot tolerate on how the machine is behaving. This is a huge problem.
Suzanne H
Date Added: 03/08/2022
Rating:
[3 of 5 Stars!]
Date Added: 03/08/2022
Subject: ResVent AutoPap Machine
I liked the smallness of the machine and needed a replacement machine quickly as we are away for four monthly. The price was right. Quickly realized that the humidifier chamber was very difficult to remove for filling and cleaning. My husband, who is an engineer, has appraised the situation and thinks the dehumidifier when being placed back in the machine needs very intricate manipulation to get a good seal. Otherwise, the noise made is annoyingly loud.
Joanne P
Date Added: 01/23/2022
Rating:
[5 of 5 Stars!]
Date Added: 01/23/2022
Subject: Ibreeze
Got my machine fast, great price and works great! Easy to read menu, lots of features! Doesnt take up much space on my nightstand which I like and looks like a clock. Does the job with no issues.
Have a question on this item? Ask here and we will answer it in 12-24 hours, usually in a few business hours! Questions and answers will appear here after we answer. You may also have email notifications.
Q:
I do not want to use a heated tube does this unit require one ? What is the noise level ?
(Asked on 01/14/2022)
A:
The heated hose option is currently not available in the US. The noise level is 30dB comparable to other Best selling CPAPs on the market.
Q:
I just received a foam pollen filter. Where is this used? I am only familiar with the disposable white cloth filters.
Thank you.
(Asked on 06/17/2022)
A:
The white filter is placed on the side of the machine. Filters are different for each machine.
Q:
Does the unit record detailed data such as AHI, pressure, leak, events for reporting for medical assessment?
How many months of data is recorded?
Thank you.
(Asked on 06/05/2022)
A:
The iBreeze comes with a data card. You can get the data card reader to download data onto your computer. SD card will hold a year of data.
Q:
What is the difference between pillow and nasal? I thought it was called a nasal pillow.
(Asked on 06/01/2022)
A:
Masks have three designs: Full face; Nasal; and Nasal pillow. You can use any of the masks of these designs with this iBreeze cpap. We will be happy to help you choose a mask. Call in a speak to one of our medical staff.
Q:
I turned off humidifier now I can't turn it back on. On the menu it just skips over humidifier section.
(Asked on 05/27/2022)
A:
Hi there, if you pull out the humidifier chamber slightly or fill the humidifier with a bit of water and place it back into the CPAP the humidity setting should show up again. Thank you.
Q:
how does this offer fit in with the recall on other machines that is pending ???
(Asked on 05/22/2022)
A:
I am going to have you contact our customer service and they will be able to help answer your questions. 1-866-936-3754
Q:
Can I use this CPAP without the humidifier function?
(Asked on 05/10/2022)
A:
Hi there, absolutely. You just have to turn the Humidifier off in your options. The humidifier also will turn off automatically if the water runs out which is a great feature.
Q:
How do I set the pressure values?
(Asked on 05/01/2022)
A:
The cpap will be set up to the pressures prescribed on the prescription before it is shipped out.
Q:
The plastic tab that holds my water tank gas outlet adapter broke off, will this cause problems for my machine?
(Asked on 03/04/2022)
A:
Hello please contact our office to check and see if that part is still under warranty. They will be able to help answer your questions as well.
Q:
Can I use tap water in my humidifier?
(Asked on 03/03/2022)
A:
It is not recommended. Your best bet is to use distilled water when available. If using another source of water, try to select the cleanest water available to you (filtered, bottled, boiled, tap) and be sure that you are cleaning the water chamber every day.
Q:
Does this machine have adjustable option where it changes pressure as needed throughout the night?
(Asked on 02/15/2022)
A:
Hello,
Yes, this machine is an auto CPAP so it will auto adjust pressure (within the set min and max pressures) throughout the night as needed. Pressure will increase if you are having more breathing events and will drop down if you are not.
Q:
Hi do you ship to UAE or Lebanon .
And how much time does it take to arrive Lebanon ?
And please can you send the price including the shipment.
Thank you
(Asked on 02/13/2022)
A:
Hi there, yes we do ship to UAE/Lebanon. Shipping time depends on which shipping option you choose when checking out. Shipping could take 7-20 days on average. With the pandemic we expect some delays. Unfortunately we are currently sold out of this unit, but should receiving it in a few weeks. Please email us with your information and we can send you a quote once we do have stock. The last posted cost was $699, and shipping average is about $80-$110. Our email is:
[email protected]
Q:
avez-vous un numéro de téléphone pour les personnes qui parlent français pour pouvoir acheté un cpap et demandé des conseils....?????
(Asked on 01/29/2022)
A:
Nous some désolé, nous n'avons pas un représentant qui peux parlez français, mais vous pouvez utilizer notre chat et nous pouvons utilizer un translator.
Q:
How do I set the pressure manually?
(Asked on 01/21/2022)
A:
Hi there, pressures should only be adjusted with prescription updates. If you bought your machine from us, please give us a call: 866-936-3754. Otherwise your current provider should be able to adjust the settings for you. Thank you.
Q:
Necesito que me haga un presupuesto de la maquina CPAP y la mascarilla basica
para saber cuanto debo gastar
(Asked on 01/20/2022)
A:
Hello, you can email us at
[email protected]
and we would be happy to help you with that. Thank you
Q:
Is there a battery option for portability?
(Asked on 01/13/2022)
A:
Hi there, unfortunately there is no battery option for this device at this time.
Q:
Two questions - do I need to use the humidifier? Can I use it without?
Can I manually set the pressure setting instead of auto?
(Asked on 01/12/2022)
A:
Yes, the ibreeze allows you to set the pressure at a manual setting or a auto setting
Q:
Est-ce que vous livrez au Québec, Canada. Quel est le prix de vente de ce CPAP. Merci
(Asked on 01/05/2022)
Q:
Do you ship to the US Virgin Islands?
(Asked on 12/21/2021)