AirFit N30 Nasal Cradle CPAP by ResMed
The AirFit N30 Cradle CPAP Mask by ResMed features one of the simplest and most elegant designs in the industry.

This lightweight CPAP nasal mask weighs just under two ounces and is ready to use straight out of the box. The soft and simple design sits just under the nostrils, cradling the front and sides of the nose, and maintains the seal no matter what position you sleep in.
N30 Cradle Cushion
The N30 cradle cushion curves around the sides of your nostrils like a crescent to help prevent air leaks while conforming to your nose. Unlike nasal pillows, the nasal cushion does not go inside the nostrils but cushions them just under and on the sides.

It is soft enough not to cause skin and nose irritation. The soft silicone is thinner against the nostrils and more substantial near the mask for support.
ResMed N30 Headgear
The headgear is very minimal and smartly designed to provide little facial contact. This helps prevent marks after you take off your mask and helps leave your line of sight free to read or watch TV in bed.

The N30 headgear can be adjusted and is also split into two bands so you can move one part to the top of your head if you want. This simple design is lightweight but sturdy enough to hold your mask in place.
QuietAir Vent Technology - Mask Frame
The N30 Mask Frame allows you to choose a cushion of any size, and headgear replacement is easy, as well. The AirFit N30 frame has a soft yet flexible tube that connects with a swivel to your CPAP hose, making it even easier to turn in bed.

The N30 Mask Frame also features QuietAir vent technology that helps keep the mask quiet while diffusing the vented exhaled air away from you and your partner.
Fitting and Adjusting Your AirFit N30 CPAP Mask
Hold the nasal cradle under your nose.
Pull the head strap over the head.
Adjust the split band elastic head strap to get a comfortable fit.
Adjust the side clip to change the length of the headgear to correct for leaks.
Attach the flexible tubing on the mask frame to your CPAP equipment.
Caring for Your N30 CPAP Mask
Wash your cushion daily and your headgear and mask frame weekly.
Soak in warm water with a mild liquid soap for no longer than 10 minutes.
Use a soft bristle brush to clean the inside and outside of the cushion.
Use a soft bristle brush to remove debris at the vent holes.
Thoroughly rinse the components under running water.
Air dry away from direct sunlight.
Respshop Product Review
By Susan – Certified Sleep Science Coach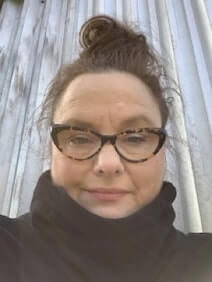 We were all tremendously excited to see the new ResMed N30 Cradle CPAP mask because the ResMed P10 Mask has been so popular. Unfortunately, not everyone can tolerate nasal pillows, so welcome aboard AirFit N30 – we are so glad to see you!

I took this mask home the night we got it in stock; I was anxious to see how it performed. I love the minimalist design and the non-obstructed view of this CPAP mask since I like to read in bed. The Cradle Cushion does a great job of sealing without leaking, and it is very gentle to the nostrils.

The headgear on this mask is adjustable, and the strap is split into two, so you have the option for top-of-the-head support if you need that. The other thing I really enjoyed was the exhalation port which dissipates the airflow so neither you nor your partner feels any air blowing out of the mask.

We really like this mask, and we think you will, too!
Recommended If You Have Facial Hair
Traditionally shaped triangular nasal masks that sit on the bridge of the nose and anchor on the lower lip might cause hiccups with the fit for beard lovers. But nasal masks that rest under the nose fit many with facial hair superbly.

The ResMed AirFit N30 uses an under-the-nose cushion that rests high on the upper lip. This mask also features a frame and headgear that outline the periphery of facial hair for many people.

When shopping for a CPAP mask to wear with facial hair, don't fall into the trap of sizing up. Use the sizing guide and select the size that fits your facial structure. Over-sizing results in leaks, frustration, and discomfort.
Technical Data
Model
64222, 64223, 64224
Warranty
90 days against manufacturer defects
Tube Connection
Front of the face
Headgear Clips and Type
None
Headgear Size with Mask
One-size-fits-all
Other Headgear Sizes Available
No
Other Headgear Styles Available
No
Specifically Designed For Women
No
Cushion Interchangeable with Different Type
No
Item Includes
In the Package
AirFit N30 Cradle Frame
N30 Cushion
N30 Headgear
Reviews (12)
4.3
Based on 12 reviews
11/24/2019
WORKS GREAT. NO NOSTRIL PAIN OR DISCOMFORT FROM NASAL PILLOWS. WHAT A LIFE SAVER, THANKS FOR A GREAT PRODUCT!
06/10/2023
Subject: Finally have the correct size nasal pieces.
After much trial and error I am happy with my masks.
Q&As (5)
Have a question on this item? Ask here and we will answer it in 12-24 hours, usually in a few business hours! Questions and answers will appear here after we answer. You may also have email notifications.
Question
The mask N30 is great, my concern and question is with the nasal cradle, where the little holes are for exhalation, they turn black….there is a light material or filter in there that cannot be changed. It's all one piece, so cannot clean it to remove whatever the black spots are. This is concerning as to what I'm breathing in, the way it's designed makes it impossible to use a toothbrush to remove anything . Anyone else ever see this?? Yes, I clean my equipment, change it….etc….thx.
Answer
The black specs are dust and as it builds up it gets darker. Ensure to change your filter to your machine more regularly as well as use distilled water only in your chamber. If you smoke or have a bed partner who smokes the discolouration will worsen with time. Ensure to replace your nasal cushion once every 3 months and wash your cushion daily.
Question
I have the airfit n30 will my hose fit this product , im a side sleeper and the full head mask is not working well
Answer
There is a size gauge you can use on the webpage. Feel free to call in and speak to us about finding the best mask for you. 866-936-3754
Question
How do I know what size of mask that you need to purchase. Small,medium or regular.
When I sleep it's fine but after 3-4 hours it starts leaking which makes me restless
Answer
On our site, we have a size gauge tab. Feel free to print out the stencil to see which size will work for you. Here is the link encase you cannot find it: https://www.respshop.com/manuals/airfit-n30_fitting-temp_web-inch_eng.pdf?pdf=airfit-n30_fitting-temp_web-inch_eng
Question
can I use the Resmed N30 CPAP cradle mask headgear with the ResMed AirFit P10 for Her CPAP Mask Pillows?
Answer
I am sorry you cannot
Question
Can I purchase this nasal 30 ..without sending a prescription...I am already on a cpap.
Answer
Yes, you can. Please select ship mask disassembled at checkout.
Displaying 1 to 5 (of 5 questions)
Result Pages: 1
Compare Similar Products
Warranty
90 days against manufacturer defects
90 days against manufacturer defects
90 days against manufacturer defects
Tube Connection
Front of the face
Front of the face
Top of the head
Manufacturer
ResMed
Fisher & Paykel
ResMed
Headgear Size with Mask
One-size-fits-all
One-size-fits-all
One-size-fits-all
Other Headgear Sizes Available
Other Headgear Styles Available
Specifically Designed For Women
Cushion Interchangeable with Different Type
No
No
Yes, ResMed AirFit P30i Nasal Pillows
Frequently Bought Together