Rear Filter Cover for Noise Reduction
The silencer cap for the Legacy REMstar CPAP machines also covers the rear filter bay for noise reduction during sleep apnea therapy.
Strict Compatibility
For use only on REMstar Plus, REMstar Auto, REMstar Lit REMstar Pro CPAP machines that do not have C-Flex function.
---
Key Features
Noise Reduction - Provides a silent night's sleep
Increased Filtration - Cleaner air during CPAP therapy
Reviewers Tip:
Verify the model of your machine is either the REMstar Plus, REMstar Auto, REMstar Lite circa pre-2000 or the more recent REMstar Pro CPAP machine without the exhale pressure relief function known as C-Flex.
---
Philips Respironics Silencer Cap for REMstar First Time Setup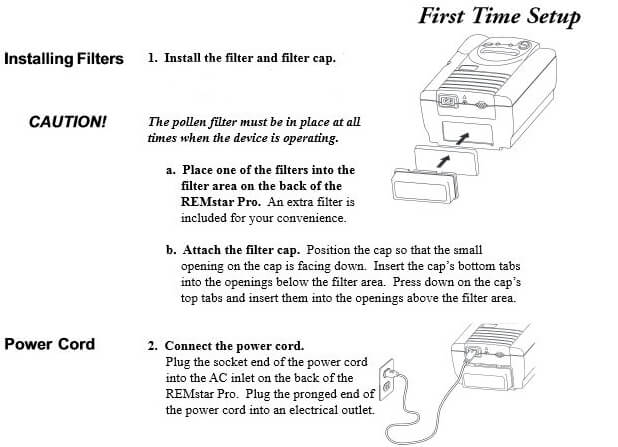 ---
FAQ
What is the filter cover used for?
Created to dampen the noise emitted from the CPAP device, the filter cover is also a silencer cap.
---
| | |
| --- | --- |
| Model | 1005962 |
| HCPCS Code | E1399 |
| Dimensions | 4.50 x 1.75 x 1.25 inches |
| Weight | 1.6 oz |
No customer reviews for now. Be the first to share your thoughts with other customers.
Have a question on this item? Ask here and we will answer it in 12-24 hours, usually in a few business hours! Questions and answers will appear here after we answer. You may also have email notifications.