Vitera Full Face Mask by Fisher & Paykel
The Vitera Full Face CPAP mask by Fisher & Paykel is designed with the customer in mind. The mask provides stability, adaptability, and breathability, making it one of the best full-face masks that will work in harmony with your CPAP therapy. This mask will give you a better sleeping experience.
Lightweight Frame and Stability Bar
The Vitera's lightweight, low-profile frame provides a zone of support using a stability bar that allows the cushion to adjust and seal while you're moving around in bed. The Fisher & Paykel Vitera frame fits cushions of all three sizes, so there's no need to buy a whole new mask if you just need to change the size.

The swivel elbow that connects the frame to the hose moves around easily, allowing you to sleep in any position. The exhalation port on the frame has been smartly placed to blow upwards and away instead of downwards, keeping you comfortable.
Freedom to Move
The dynamic RollFit XT Cushion adapts to your movement during the night by keeping itself in place while reducing pressure on the bridge of your nose. This unique cushion shape is designed to fit a wide range of face shapes while minimizing mask leaks. Blue color coding on the cushion and mask frame provides easy identification of where to place the cushion.
Vitera Headgear with VentiCool
The Vitera Headgear features breathable fabric that allows 24 times more airflow and 35% more moisture transfer than headgear on previous Fisher & Paykel masks. This VentiCool technology helps keep you cool and comfortable.

The custom-made headgear also features two quick-release clips on the side of the frame and has a total of five different adjustment points: at the top of the head, on both sides of the forehead, and on both cheeks.
myMask Vitera Mask Fitting App:
Now that the Fisher & Paykel myMask mask fitting App is up, download it to fine-tune your Vitera mask today:

For Apple: Download Here
For Android: Download Here
FitPack Convenience - VIT1SMLA
Not sure what size you need? A FitPack with a Medium/Large headgear and all three cushion sizes (S, M, L) is available for your convenience.
In the Package
Fisher & Paykel Vitera Mask Frame with Integrated Elbow and Swivel
Vitera Headgear (Med/Large) with VentiCool Technology. Small headgear can be purchased separately.
Vitera Full Face RollFit XT Seal
Vitera Headgear Clips with Forehead Clip
Accessories and Replacement Parts
Fisher & Paykel Vitera Headgear with Venticool sizes Small and Med/Large
Fisher & Paykel Vitera RollFit XT Seals in sizes Small, Med, and Large
Vitera Swivel Elbow
The Operating Range supports pressure of 4-30 cm H2O.
Cleaning the Vitera
The full face cushion should be cleaned daily with mild soap and water. Please remove the cushion from the frame and hand wash it in a basin of warm soapy water. Use a mild detergent and rinse the cushion thoroughly under running water. Let the cushion air dry away from direct sunlight.

The rest of the mask (frame, headgear, elbow, and swivel) should be cleaned once a week. Please disassemble the mask according to the instructions in the user manual prior to cleaning. Wash all parts with mild detergent and rinse thoroughly under running water. Gently wring out excess water in the headgear and lay flat to air dry. The frame and elbow swivel should also be air-dried.
Respshop Product Review
By Susan – Certified Sleep Science Coach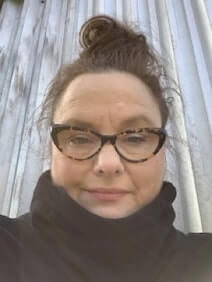 When this mask came out, I was very impressed with the amount of research that had gone into this product! Fisher & Paykel shared with our company what exactly goes into creating a new mask, and I have to say it was impressive, to say the least. I took the Vitera CPAP mask home to give it a go.

I usually wear a nasal mask unless I have a cold or am reviewing a new mask, so my preference leans toward the nasal versions. I was pleasantly surprised by how comfortable the Vitera Full Face mask is. It is also imperative that my line of sight not be obstructed since I like to read in bed, and for a full face mask, this did the trick.

I like a couple of other things about this mask. In particular, the very comfortable cushion, which Fisher & Paykel call the RollFit XT Seal, really does roll or glide to stay in place as you move and auto-adjust to reduce leaks and pressure around my nose.

I also really like the headgear because it is adjustable in five areas. Once you have it adjusted to your liking, you have two quick-release tabs on the frame for easy release. They also allow you to take the mask off and put it back on without having to readjust it to fit again.

The VentiCool headgear creates a very stable yet cool feeling to the mask, which means no slipping around while you sleep. My final thought on this mask is that it is a very comfortable and convenient mask for CPAP users.
Recommended If You Have Facial Hair
Respshop stocks a large variety of CPAP masks to cater to all kinds of unique facial structures. Facial hair simply adds another wrinkle to your search for that perfect mask for you.

However, mouth-breathing beard wearers should not worry. The Fisher & Paykel Vitera is a traditionally shaped full-face mask that sits low on the chin and wraps securely around the nose bridge. This type of full-face mask works very well with facial hair.

When shopping for a CPAP mask to wear with facial hair, don't fall into the trap of sizing up. Use the sizing guide and select the size that fits your facial structure. Over-sizing results in leaks, frustration, and discomfort.
Technical Data
Model
VIT1SA, VIT1MA, VIT1LA, VIT1SMLA
Warranty
90 days against manufacturer defects
Tube Connection
Front of the face
Headgear Clips and Type
Yes, nonmagnetic clips
Headgear Size with Mask
Medium/Large
Other Headgear Sizes Available
Yes, Small
Other Headgear Styles Available
No
Specifically Designed For Women
No
Cushion Interchangeable with Different Type
No
Manufacturer
Fisher & Paykel
Size Gauge
Updated Vitera Mask & Cushion Sizing Guide

Download
Item Includes
In The Package
Fisher & Paykel Vitera Mask Frame with Integrated Elbow and Swivel
Vitera Headgear (Med/Large) with VentiCool Technology. Small headgear can be purchased separately.
Vitera Full Face RollFit XT Seal
Vitera Headgear Clips with Forehead Clip
Reviews (20)
4.8
Based on 20 reviews
04/23/2021
5-star mask all around. It fits well, feels comfortable, and does its job. What more could you want in a mask?

Things I like:
Right off the bat, the nose cushion is very well designed. It uses something called Rollfit technology which means it adjusts to your face shape and movements during the night. I can't explain it but it definitely works. No leakage or uncomfortable shifting during the middle of night, I can feel secure that it'll stay there and do its job. There's three sizes you can choose, but I recommend just getting the FitPack since it's the same price and you get all three cushions to try out.

I like the headgear too, it's not revolutionary but does its jobs well and has some particular strong points. It has five points of adjustment, four for the cheeks and forehead, and one for the top of your head. I had no problem finding a good fit and even though I was a little unsure about the strap over the top of the head, I haven't had any comfort issues from it. On the back, the part that cradles your head, it's a soft mesh material. They say it helps with heat dissipation. I don't have issues with a hot pillow but I think this little touch should help people who do. The clasps for releasing the straps from the cushion are fine, not much to say here but sufficient for easily taking the mask off in the morning.

Things I don't like:
I haven't any issues but there is a small potential for future problems with the plastic bar that runs up between your eyes. On some other masks, that is a part that breaks over time. Hasn't happened with me on this mask, but something worth pointing out.
11/11/2021
Subject: Vitera Full-face mask
I received this mask two weeks ago. I started off with a full-face about 10-years ago, and then for some strange reason, (thru insurance), the local place started giving me the nasal type masks. (covering just the nose)- It was fine at first, but then I started feeling like crap again. I knew I was still sleeping with my mouth open, which is counterproductive. I tried a chin-strap and all that other junk. Went back to this type mask, sleeping like a baby just off the tit... Love it! (very comfortable around the face, not like they were 10-years ago)
05/05/2021
I tend to toss and turn a good amount at night when I sleep, so I've had a lot of trouble with masks shifting in the past. As such, I decided to look for a design that seemed like it would be very secure and the Vitera seemed like a perfect choice. It cradles your head at almost every point and I can attest that it has drastically reduced any slippage issues I had.

The headgear is great and has 5 stars which is how it's able to hold on so well. It doesn't feel overly heavy or uncomfortable though, since the straps are a light and breathable material. On the backside, the part that cradles your nape is a plush mesh. It makes the headgear very breathable/airy, so my head doesn't get hot anymore. Another huge plus.

Aside from the fantastic harness, the mask is very solid. Large, well-padded cushion spreads the pressure quite well and I had no problems breathing. I personally don't use glasses but I imagine this mask would work sufficiently with glasses. The vertical bar comes off your face pretty far so I think you can slip glasses underneath.

It's also nice that the air feed can swivel, that's a must-have feature in my book.
12/14/2021
Subject: Review vitera
I am new to the cpap machine and have had a terrible time with fit. Tried nasal and full face. Since my mouth won't stay closed my only option is a full face and I didn't know where to turn. Then I found the veteran, read the description and read the reviews. Sounded like a winner (if this one didn't work for me I was doomed). Needless to this is the one. The only one that didn't feel like it was cutting my face. I am very impressed. Must wait till my 6 months is up with Medicare to be able to request a change. I am so happy I found the Vitera. It really is comfortable. Thank you resistor for good pricing and fast delivery.
07/26/2021
Subject: Underrated
It seems like people don't know Fisher & Paykel masks as well as Resmed and Phillips masks, but I've had nothing but a pleasant experience with the vitera. It has an excellent seal which rarely, if ever, lets any air escape. I sleep very well and it's also fairly comfortable. Overall, it's an excellent mask with no noticeable flaws.
03/04/2021
I have been trying to get used to this machine for almost a year.. trying various masks, styles, sizes, with no positive outcome. Finally, with this mask, comes relief... it's comfortable, stays in place, Finally! for me? this one works.
Kyle
(Verified Purchase)
07/21/2023
07/21/2023
Subject: Vitera Full face
As a mouth breather throughout the night, this mask is a must for a comfortable and sound sleep. I purchased this mask after trying a nasal mask that just did not work for me. I wanted to be able to breathe in and out through both my mouth or my nose throughout the night. This is the first full face mask I have tried and I like that you can get the "fitpack" with different sized cushions to figure out what fits the best. It came with a small, medium and large cushion. I thought I was going to be large but it turns out I only needed a medium. It was also recommended to me since I have a lot of facial hair that I would have better luck creating a seal than I would with something similar. I am able to wear it more loosely on my face and minimal air escapes throughout the night and it appears by the numbers on my machine that my sleep apnea is being well controlled with this mask. The only negative I have been able to find is that I enjoy putting my machine on prior to going to sleep and reading a book but because of the bar that comes on the forehead, I am unable to use my glasses. You win more and lose less with this mask!
07/16/2021
Subject: Tight but works
The worst pressure points are my forehead and nose. When I adjust my mask too tight, my forehead and nose almost always feel painful by the morning. Also, if you're looking for a mask that doesn't leave marks in the morning, I wouldn't get this one. Every day I have a lot of marks on my face that sometimes takes until noon to go away.
But the mask definitely does its job well. I have not experienced any leaks so far after 3 weeks of using my mask. It sits correctly on my face throughout the night and I don't have to adjust it at all during the night. IT is also easy to take apart and put together which makes it easy to clean. I spend much less time figuring out how to put together this mask after drying it compared to my old mask.
If you're looking for a new full face mask, don't let me discourage you from trying this mask because my face might be a weird shape. My experience was this one was mostly good other than the tightness and the marks. (3/5 rating)
12/21/2021
Subject: Vitera fit pack
Great way to get started. You have the 3 sizes for the cushion and headgear. For me this mask is perfect for a silicone mask. Really comfortable. Be advised if you wear a small the headgear for the fit pack is med/large. I need a small. It is in the mail. I tried many different masks and this one hands down is the best. Shipping is really fast. This company is based in Washington state and I am in AL. Shipped same day as order and usually arrives in just 2 or 3 days.
Heyne H
(Verified Purchase)
11/01/2019
11/01/2019
I love the Vitera Full Face Mask by Fisher and Paykel this company is a go to for me. I switch between the Bravida nasel pillows. This has a silky soft cushion when it touches my face. One thing missing is the air diffuser! One improvement in next generation mask, please to have an air diffuser.
Q&As (13)
Have a question on this item? Ask here and we will answer it in 12-24 hours, usually in a few business hours! Questions and answers will appear here after we answer. You may also have email notifications.
Question
What size is the headgear that comes with the fit pack? I see that you sell the head gear separately but have two sizes available. Does the fit pack comes with the small or medium/large head gear?
Answer
Hello
The fitpack comes with med/lg headgear
Question
I want to replace my Fisher and Paykel Simplus head gear with the Vitera and I am not certain of the mask size so I have selected the fit pack. I wish to seek confirmation that the fit pack comes with the head gear. Thanks
Answer
Hello, If you order this one it will come with headgear. https://www.respshop.com/cpap-masks/full-face/vitera-full-face-mask-with-headgear-fisher-and-paykel-p-1385.html but the model number to purchase is the VIT1SMLA. If you have additional questions please feel free to contact us at 1-866-936-3754
Question
Is this mask compatible with 15mm tubing?
Answer
Yes all masks are compatible with any tubing and cpap machine.
Question
I am waiting for a bipap machine. Will this mask work with one.
Answer
Yes, this mask is compatible with all BIPAP and CPAP machines
Question
Is this mask ok to use with Phillips dreamstation cpap machine?
Answer
Yes, this mask is completely compatible with the DreamStation, like all masks on our site.
Question
Do you have a tube extension for this mask or can we order longer tubing for this mask?
Answer
Hi, I would recommend ordering another tube with a connector to connect them together. That way you will have 12 ft of hose instead of 6 ft if needed. Thank you.

If not using heated hose then I would use this one https://www.respshop.com/cpap-supplies/tubing/respironics-6ft-performance-tubing-p-134.html with this connector https://www.respshop.com/cpap-supplies/tubing/sunset-healthcare-circuit-connector-p-812.html in the 22 mm or number RES014
Question
Is the Vitera Full Face Mask compatible with AirFit20 masks?
Answer
These mask do not have inter-compatibility between parts, however they both have standard tubing attachments to work with a standard CPAP machine.
Question
Hi - will I need an adapter to connect this mask to the 15H (15mm heated) tubing for the DreamStation?
Answer
Hello Nathan,

No you will not need an adapter. This hose you have is universal and will work with any CPAP masks.
Question
I am new to CPAP therapy. My doctor has recommended the Fisher and Paykel Vitera full face mask as I am a mouth breather. I am nervous about this purchase because I am worried I will not be able to tolerate a full face mask. What do you recommend?
Answer
Welcome to CPAP therapy. The mask selection can be the biggest hurdle in getting started. I agree with your doctor's recommendation of the Fisher and Paykel Vitera Full Face mask. It is a great mask and comes in a fit pack. Our 30 day worry free return policy will give you the confidence to complete the purchase. If this mask is not for you, just let us know within 30 days of purchase. We will provide 100% store credit for the cost and help you find the best mask for you. Happy shopping.
Question
Will the Fisher & Paykel Simplus replacement cushion work on my Vitera mask?
Answer
Unfortunately, mask cushions cannot be interchanged to other masks.
Compare Similar Products
Warranty
90 days against manufacturer defects
90 days against manufacturer defects
90 days against manufacturer defects
Tube Connection
Front of the face
Front of the face
Front of the face
Mask Type
Full Face
Full Face
Full Face
Manufacturer
Fisher & Paykel
Fisher & Paykel
ResMed
Headgear Clips and Type
Yes, nonmagnetic clips
Yes, nonmagnetic clips
Yes, magnetic clips
Headgear Size with Mask
Medium/Large
Medium/Large
Standard
Other Headgear Sizes Available
Yes, Small
Yes, Small
Yes, Small and Large
Other Headgear Styles Available
Specifically Designed For Women
Cushion Interchangeable with Different Type
No
No
Yes, ResMed AirTouch F20 Full Face Cushion
Frequently Bought Together