AirSep Internal Battery
This is the Internal Battery for the AirSep Freestyle 3 and AirSep Freestyle 5 Oxygen Concentrators. The battery is lightweight, durable, and transportable.
AirSep Freestyle 3
The AirSep Freestyle 3 Portable Oxygen Concentrator is a lightweight device weighing less than five pounds. The Freestyle is perfect for the on-the-go oxygen concentrator. It's an FAA approved device with multiple charging options and three different operational modes.
Note: BT018-1S replaces BT015-1 internal battery.
AirSep Freestyle 5
The Internal Battery also works with the AirSep Freestyle 5 Portable Oxygen Concentrator. That device has five different operational modes, and like the Freestyle 3, offers several charging options in one convenient and travel friendly package.
---
Key Features
Lightweight and Portable
Compatible with AirSep's Freestyle 3 and 5 Oxygen Concentrators
Will Power Your Concentrator
Reviewers Tip:
When you travel with an oxygen concentrator, be sure to carry it on the plane with you. Packing your equipment leaves it susceptible to unnecessary damage.
How to change internal battery:
Before you begin, use an ESD Mat
1. Remove Unit from Case
2. Remove front 3 screws
3. Remove front cover
4. Remove 2-pin & 8-pin connections
5. Remove battery
6. Install new battery
7. Reconnect 2-pin & 8-pin connections
8. Replace front cover
---
FAQ
Is this battery compatible with other AirSep devices?
This battery is intended for use with the Freestyle 3 only.
Is this a CPAP product?
It is not. It is intended for use with oxygen concentrators.
Compatibility
Return on warranty issues only.
Item Includes
One selected Internal battery.

AirSep 3 - BT018-1S
The battery comes in a box with outside labeled with battery transport information: UN3480
UN3480 Lithium-Ion Batteries - Dangerous Goods

Battery, assembly, pack, Lithium ion, 4S2P*, 8-cell, internal, FS, service
Serial Number (SN)
* 4 cells in a series, 2 cells in parallel
(x
S = in series: add the cell voltages
YP = in parallel: add the capacity.)
AirSep 5 - BT021-1S

Battery, Assembly, Pack, Lithium Ion, 4S2P, 8-cell, Internal, F5, Service.
Serial Number (SN)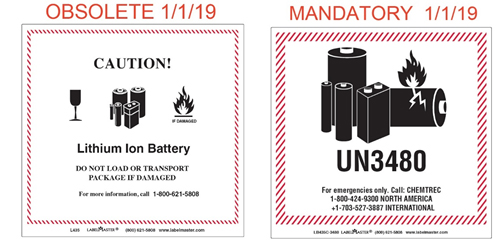 Reviews (0)
Share your review with our customers and earn $2.00 worth of points!
Q&As (0)
Have a question on this item? Ask here and we will answer it in 12-24 hours, usually in a few business hours! Questions and answers will appear here after we answer. You may also have email notifications.