iBreeze Auto BiPAP ST Machine with 5" LCD Touch Screen
The Resvent iBreeze 25ST-A is a spontaneously timed VPAP device. The machine features sophisticated respiratory algorithms, which help to ensure that your therapy is compliant with your exact needs. This machine provides effective non-invasive ventilation for therapy with diagnosis such as severe COPD, neuro-muscular disease, hypo-ventilation syndrome and/or other restrictive disorders. The ST-A is capable of monitoring your breathing rate and adjusting pressure depending on your inhalation and exhalation needs. The device provides inspiratory positive airway pressure and also has a backup rate to make sure that you get enough breaths per minute, even when you do not breathe spontaneously. Best of all, there are adjustable alarms for added safety to notify you when there is low minute ventilation or excessive leakage happening during therapy.
Pressure Range
The iBreeze BPAP 25S features a pressure range of 4-30 cm H20. The elevated pressure capabilities are ideal for users with severe forms of sleep apnea, who generally require a high-pressure setting.
Intelligence Pressure Relief (IPR)
Resvent's unique IPR reads the algorithms during both inspiration and expiration and makes adjustments to provide a comfortable therapy. Pressure will drop by one, two, or three cm pressure depending on your settings and personal preferences. These pressure reductions occur gradually and will help you stay asleep while you breathe throughout the night.
ResAssist
ResAssist is Resvent's data management service where your sleep apnea information can be stored in the cloud with easily retrievable readouts.
Intelligent Humidifier
Resvent's iBreeze series intelligent humidifier is designed to continuously monitor the water level in the water chamber. If water becomes low the humidifier will automatically stop heating and give a visible alert.
Auto-humidifier
To prevent water condensation in the breathing circuit Resvent's unique intelligent humidifier can sense the environmental temperature and humidity and automatically adjust the level of humidification.
P Ramp – Auto Ramp
In the Resvent iBreeze S you can delay the onset of pressure, allowing you to fall asleep naturally before the pressure increases. This will allow you to fall asleep easily without compromising the quality of your therapy. This is particularly recommended for users adjusting to CPAP therapy.
Mask Fitting
The Resvent iBreeze comes with a mask fitting feature that detects the quality of your seal right on the machine! The system is capable of reporting whether your mask is on correctly - 3 stars or if it needs to be fastened – one star.
Key Features
IPR Detects Algorithms of expiration and inhalation pressures
Intelligent humidifier Enhances Comfort
Provides Mask Fit feedback
Auto humidification eliminates rainout
ResAssist
Alarm clock feature
High-Pressure Range
When setting up the device, make sure the power cable is accessible because removing power is the only way to turn off the device. Also be sure the filter area on the side of the device is not blocked by bedding, curtains, or any other items. Air must flow freely around the device for the best performance.
Therapy Data Viewing
Download the iMatrix software (Windows only) to view your sleep data.
---
Reviewed by Susan CSSC
Certified Sleep Science Coach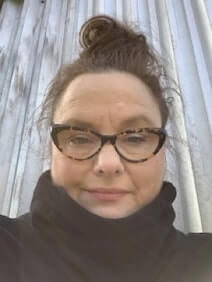 I just got my new Auto CPAP, by Resvent called the iBreeze, and I am pleasantly surprised. This machine is loaded with amazing features and looks great on my nightstand. Since the humidifier is hidden on the side, it looks more like a clock radio, something I appreciate. Besides the simplicity in appearance, there is a lot to like here. The menu is very easy to view, and options are easy to access. The humidifier is probably my favorite feature as the heating plate will turn off if the water chamber runs out of water so you won't get that burning plastic smell that can occur with other machines when the chamber is dry. The water chamber, while tricky to open the first time, is easy to access, open and clean, yet holds enough water for about 2 nights depending on your humidification needs. The humidifier can also sense the room temperature and self-adjust to keep moisture out of your tube called intelligent tube drying and will accommodate all standard tubes. There is not yet a heated tube option for this machine in the US.

The iBreeze also has automatic start and stop feature allowing you to get up in the middle of the night and not have to start therapy all over again.

This machine will do both CPAP and APAP plus there is also a BiPAP ST version of this machine. Respshop will set your device per your prescription before we ship it out to you so you can just plug it in and get started. Like most CPAP devices, this machine is compatible with any mask and has a 2-year warranty.
The iBreeze also has a Smart Ramp feature allowing you to fall asleep with ease and then will gently increase the pressure. It also has Intelligent Pressure Release, IPR, which will reduce the pressure on your exhalation. Other features include the automatic altitude adjustment, on-screen therapy reporting, power saving mode, and audible alarm if your power goes out.

If you are looking for a good price on a nice CPAP, this will do the trick for you!
| | |
| --- | --- |
| Model | 25STA |
| HCPCS Code | E0470, E0562, A7037 |
| Data Storage Capacity | 365 day |
| Data Viewing | On Screen Sleep Report |
| Humidifier | Integrated Heated Humidifier |
| Operation Modes | CPAP, BiLevel, Auto-BiLevel, ST |
| Sound Pressure Level | ≤28 dB (A) |
| Water Chamber Capacity | 290 ml (MAX Water Level) |
| Modes | CPAP, BiLevel, Auto-BiLevel |
| Leak Compensation | Yes |
| Humidifier Settings | Auto (8 scale) |
| Filters | Disposable Air Filter |
| Pressure Range | 4-30 cmH2O |
| Ramp Time | 0-60 minutes |
| Starting Ramp Pressure | 4 cm H2O |
| Dimensions | 235*148*125 mm |
| Weight | <3.5lb / 1.6kg |
| Weight with Humidifier | 3.5lb / 1.6kg |
| Ramp | Yes, auto ramp feature with Event Detection |
| Sound/Noise Level | ≤28 dB (A) |
| Humidifier Included | Yes |
| Advanced Event Detection | Standard |
| Color | White |
| Warranty | 2 years |
| Data Card | SD card included |
| AC Power | 100-240V, 50-60Hz |
| DC Compatible | Yes, 24 V, ≤2.5 A |
| Extra Features | Compatible with all standard CPAP masks |
BiPAP Device
Power Adapter
Built-in humidifier and water chamber
Power Cord
SD Card
Flexible CPAP Tube (Standard 19mm)
Air Filter
Air Outlet Connector
Carrying Bag
User Manual
Share your review with our customers and earn $2.00 worth of points!
Have a question on this item? Ask here and we will answer it in 12-24 hours, usually in a few business hours! Questions and answers will appear here after we answer. You may also have email notifications.
Q:
Saludos.
Compré una Máquina Resvent iBreeze Auto BiPAP ST con humidificador térmico y no puedo encontrar una persona que la programe.
Solicito por este medio el ver si me pueden referir a una persona que pueda programarla según las indicaciones del médico. Resido en Puerto Rico.
Gracias por su atención.
(Asked on 04/25/2022)
A:
Saludos.

1. Vaya a la página de inicio, donde están los pulmones verdes.

2. Mantenga presionado el botón de rampa y el botón redondo en la parte delantera de la máquina al mismo tiempo durante 5 segundos.

Entonces tienes acceso a la configuración. Si tiene dificultades, llámenos y podemos ayudarlo a acceder a su configuración para que pueda ajustarla usted mismo siguiendo el consejo de su médico. Gracias. 866-936-3754. Tenga en cuenta que nadie en el personal habla español. Pido disculpas por las molestias.
Q:
I have Medicare as primary insurance and Anthem as secondary. Medicare will not pay to replace my Philips Dream Station. Anthem will cover full cost but can't until Medicare denies my claim. Does your company bill insurance companies.
(Asked on 02/22/2022)
A:
I am sorry we do not bill any insurances at this time. Please let us know if you have any other question. Thank you