Transcend Micro Travel Auto CPAP
Weighing under 0.5 lbs (219.5 g) and measuring less than four inches (9.1 cm), the Transcend Micro™ is the smallest and lightest travel CPAP available on the market. The Transcend Micro CPAP is designed to make sleep apnea therapy more convenient and portable.

With big things packed into this small device, the Transcend Micro meets the needs of travel CPAP users. These include quiet operation, auto-adjusting pressure, and the flexibility to add on a range of comfort accessories, including a heat moisture exchanger (HME) for waterless humidification. Planning and packing for your next getaway adventure is easier than ever with the new Transcend Micro.

Detailed Features
Quiet Operation
The Micro features unique air-bearing blower technology coupled with built-in sound and vibration dampening. The result is a quiet, restful night of sleep for users and bed partners alike. The Transcend WhisperSoft Muffler (included) will quiet your Micro even further. Attach it to the machine with the standard 6 ft tubing for extra comfort.

Compatible with any CPAP Mask
The Transcend Micro travel CPAP is compatible with any CPAP mask. Simply connect your mask to the included Transcend Micro AirFlex 6-foot hose or the Transcend Standard 6-foot hose.

Note:The Transcend WhisperSoft Muffler and its short custom tube is required to connect the Transcend Standard 6-foot hose to the machine.

Auto Start/Stop Feature
The Micro comes equipped with Auto Start/Stop features and starts therapy automatically when you breathe into your CPAP mask. The machine will automatically stop therapy after the mask is removed. Users can also manually start and stop therapy via the power button.

Unplug and Sleep Anywhere with More Power Options
The Transcend Micro comes with an AC (wall) power adapter for when you're at home, in your cabin, or at a hotel. The Micro can also be used with the Transcend PowerAway™ P8 portable battery as an ideal option for camping, flights, or travels to remote locations off the grid.

Waterless Humidification
The Transcend Micro AirMist HME waterless humidification system is designed to easily add heat and humidity to your sleep therapy without the need for a bulky humidifier. The AirMist (sold separately) works with either tubing provided with the machine.

Adjustable Ramp Technology
The Transcend Micro features Ramp technology to help you fall asleep more comfortably. Ramp starts therapy at a lower pressure which gradually increases over the set Ramp Time until it reaches the prescribed therapy pressure. The Ramp feature is adjustable, so you can fine-tune your Ramp Time or turn it off altogether, depending on your comfort level.

AirRelief Exhalation Pressure Relief
The Micro is also equipped with the AirRelief feature which reduces pressure on exhalation to help you breathe more comfortably. Three AirRelief settings are available - 1, 2, or 3. The higher the setting, the greater the exhalation relief the Micro provides. AirRelief can also be turned off.

Keep Your Equipment Dry with Ease
Easily remove excess moisture from your mask and tubing with the Micro's convenient drying mode. Upon waking up, just activate the 30-minute drying cycle on the unit and the Micro will start moving a steady stream of air through your hose and mask. The drying mode removes excess moisture in your hose and mask which can be a breeding ground for bacteria.
Read World's Smallest Travel CPAP Initial Review
Sleep Data Tracking
Track your sleep data and monitor your therapy progress via the Transcend MySleepDash app (iOS/Android) and the Transcend desktop software (Windows only, not compatible with Mac computers).

The MySleepDash app* allows you to track your usage hours, mask leak, AHI/breathing events per hour, and mask removal for your last 24 hours, 7 days, 30 days, 90 days, and year of use. You can also review your therapy pressure settings and adjust comfort settings. Transcend's MySleepDash app also simplifies compliance reporting, allowing users to view, share and download detailed compliance reports.

If you encounter any issues with your Micro, you can easily find answers to common problems in the app's detailed troubleshooting guide. If the problem persists, simply tap "Report an issue" to send the reported issue and machine diagnostic data to Transcend Customer Support. A Transcend customer support representative will contact you after analyzing the data.

Those who prefer not to use the app can still view their detailed sleep data, change comfort and pressure settings, and generate compliance reports via the Windows-compatible Transcend desktop software. A USB-C cable is required to connect the Micro to your desktop computer.

*The app is fully functional on Micro devices with firmware version 1.2.0 or greater. The app has limited functionality when used with Micro devices with earlier firmware versions. Limited functionality includes, but is not limited to, no ability to change comfort settings, limited diagnostics sent through 1-Click Troubleshooting, etc.

Note: You do not need the app to operate the Transcend Micro.
Reviewed by Susan L. CSSC
Certified Sleep Science Coach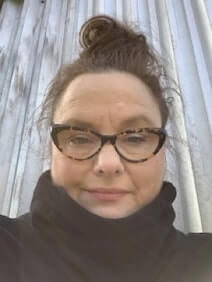 I was thrilled to give this tiny travel CPAP a go! I love the simplicity of this device, and you can't beat the size - it easily fits in a purse or travel bag. It is easy to use, and when paired with the matching battery, you have the whole package. Just add the slim hose, use any mask of your choice, start breathing through the mask to start the unit, and you're off to the races. Our team will program your Micro based on your prescription prior to shipping, so your Micro comes set up and ready to go.

The drying function on this device is quite impressive. Just push the drying button to activate a 30 minute drying cycle that removes moisture to help control bacteria growth. What a handy feature!

If you're like me and can't use CPAP without a humidifier, the Micro has you covered. The Transcend Micro has a waterless humidification kit (AirMist Kit) that captures the moisture from your breath and recycles it back to you to provide humidification. The kit is sold separately for a month's supply.

Travel CPAPs can be noisier than home units because there is less room for insulation. Given the Micro's small size, I anticipated it would be louder than my home machine. The technical data specifies a noise level of 27 decibels, which is identical to my home device.

Well, I did find it slightly louder, especially on inhalation. However, this was not a problem for me. If you are sensitive to noise, you might want to pack a pair of earplugs in your travel bag. It's worth noting that the Micro comes with a Muffler Kit in case you need to dampen the sound.

Overall, I am very impressed with this tiny machine. I always recommend our clients have a backup device that travels well, and the Micro fits the bill!
Technical Data
Machine Weight
0.48 lb or 219.5g
Machine Weight with Humidifier
N/A
Machine Size Only
3.6" x 3.6" x 2.4" or 9.1 cm x 9.1 cm x 6.1 cm (LxWxH)
Machine Size with Humidifier
N/A
Humidification System
Waterless HME (heat moisture exchanger)
Integrated Heated Hose
No
Water Chamber Capacity
N/A
Pressure Range
4-20 cm H2O
Pressure Relief
AirRelief 1 to 3 (1 is min pressure relief, 3 is max)
Ramp
Auto, Set Time 0-45 mins
Starting Ramp Pressure
4 cm H2O default
AC Input
100-240V, 50-60Hz
Supports Remote Monitoring
No (Data download and bluetooth only)
Smartphone App
Transcend MySleepDash app (iOS/Android)
Data Download
Yes via USB-C port to Transcend Desktop Software
SD Card Included
N/A, machine does not support SD card
AHI Display
App, PC software
Altitude Adjustment
Automatic up to 8000 ft
Oxygen Use
Not recommended
Oximetry Compatibility
No
Compatible with All Masks
Yes
Warranty
2 Year Manufacturer Warranty
Sound/Noise Level
27 dBA with uncertainty of 2 dBA
Carrying Case
Yes, available separately
Expected Service Life
5 years
Filters
Washable foam filter (1 included)
Operation Modes
AutoCPAP, CPAP
Effective Bluetooth Range
N/A
Maximum Pressure
30 cmH20 (Maximum system shutdown pressure)
Power
100-240 VAC, 50/60 Hz
Item Includes
Transcend Micro CPAP device
Transcend Micro AirFlex™ Custom 6-foot hose (505004)
Transcend WhisperSoft Muffler Kit: muffler, short custom hose, standard 6-foot hose (505029)
Transcend Travel Pouch (drawstring bag)
AC Power Adapter
Quick Start Guide
Reviews (10)
4.7
Based on 10 reviews
10/26/2022
Subject: Great Travel CPAP
I rented this CPAP for a two week trip to France and Italy. It was a great machine. I didn't use the app with it.
Pros: Small. Quiet. Easy-to-use. Works with any mask, so I could just use my regular mask. No humidifier, so no need to find distilled water. Even though it's small, it stayed put on the nightstand and wasn't pulled over by the tubing.
Cons: Had a red light come on twice, which I never saw mentioned in the booklet. Unplugged it and replugged it and red light went away and it worked fine. One night, the whisper damper tube kept making noises as I inhaled and exhaled, I was finally able to adjust the tubing so it mostly stopped doing that.
Renting through Respshop was simple and such a fantastic concept! If my insurance would cover (or at least a large percentage of) a travel CPAP for me, I would get one of these, but until they do, this is a great place to rent one for an extended trip or to try a specific travel CPAP machine out.
08/16/2022
Subject: Works perfectly!
I love this product! I bought it for a camping trip with my family, and the size is amazing. It really is the size of a baseball. The user manual and quick start guide were very helpful in getting me started with this machine, as I had never used a Transcend machine in the past. Works just like the bigger CPAP machine I use at home, just a little bit louder. I'm so glad that this new product was released!
08/10/2022
Subject: Great travel machine
Used this machine for travel instead of having to bring my heavy AirSense 10. Worked like a charm, and super comfortable to both carry and use. I have been a CPAP user for over 20 years and I can't believe how small the Transcend Micro is. It's about 4 inches in diameter so it fits in a pocket on my bag easily. Will be recommending to buddies of mine who have to bring their CPAP machines while traveling.
10/11/2022
Subject: Great machine!
I am a flight attendant. This CPAP is perfect for travel. Although it's my first time using a CPAP, I couldn't be happier with it. Very easy to use and the self drying feature is perfect for packing it up for my next overnight. My only complaint isn't with the machine, but the app used to track your sleep quality. It's very confusing and no explanation of terminology. It would be nice if it was as simple as the " my air" used by resmed where you're given an all over sleep quality score.
11/18/2022
Subject: Transcend Micro Auto Travel CPAP
Provides plenty of air.
A bit louder than my home machine even with muffler on.
Is so light it got pulled off the stand a couple times when I shift while sleeping.

Super light even with power adapter. Also takes up very little room in a travel bag. Just for perspective, the hoses take up about 2x more room than the CPAP and power adaptor combined.
Melody S
(Verified Purchase)
08/31/2022
08/31/2022
Subject: Quiet Machine
Just received my machine today, its super quiet! works like a CHARM!
Raymund S
(Verified Purchase)
08/31/2022
08/31/2022
Subject: REally quiet!
Seems really quiet for a Travel machine.. i love it!
06/05/2023
Subject: Transcend Micro CPAP
I have been a CPAP user for over 15 years, and I travel extensively for my job so this was a must have machine! I have to tell you it is slightly noisier however very effective!

I tested it out at home for a few nights before my first business travel with it and I was surprised at how quiet it was and I not only use it for travel purposes, but I also use it at home on my nightstand.
I highly recommend the machine! It is very simple to setup as the manual makes it very simple.

Thank you!
04/25/2023
Subject: Transcend micro CPAP
Love the size and how it is preprogrammed for air pressure. Only concern is the additional noise of the air from my nose piece. That is a little noisy and tends to wakes me up. The unit itself is very quiet.
Nikki M
(Verified Purchase)
09/11/2022
09/11/2022
Subject: Quiet loud but portable
this machine is quiet loud this machine is quiet loudthis machine is quiet loud
Displaying 1 to 10 (of 10 reviews)
Result Pages: 1
Q&As (29)
Have a question on this item? Ask here and we will answer it in 12-24 hours, usually in a few business hours! Questions and answers will appear here after we answer. You may also have email notifications.
Question
Do you need a battery?
Answer
Yes, the battery is sold separately and uses the cord that comes with the machine to charge it.
Question
Do you have a side by side comparison of the Transcend Micro and the Resmed Air Mini. I am in the need of a tavel CPAP and I am undecide between these 2 items. My home CPAP unit is a Resmed Airsense10. Thank you in advance for your help!
Answer
Email has been sent or you may contact our medical professionals for a conversation of the two machines.
Question
Does this work with any mask? I see some only work with specific masks (Resmed). I use a TAP PAP Nasal Pillow CPAP Mask & it took me a long time to find this one that works so well for me.
Answer
Hi there, this particular CPAP works with any mask.
Question
Do you have to have a battery? Can you run it on the power cord only?
Answer
The machine is powered using a power cord to the wall. There are batteries that are compatible with it but they are not included or required.
Question
Do you have any tips for where to place this CPAP at night while in use? I can't find a mount for it like the AirMini. I don't want it to fall on the floor!
Answer
Hi there,
we have some patients who place it inside their night stand drawer and leave the drawer open for the machine to be able to get adequate airflow. If you do not have a drawer, we recommend to place it on top of a small box on the ground.
Question
Regarding the Transcend travel cpap - I use a sleep weaver mask (which only covers the nose). Can this mask be used with the breath humidifier attachement?
Answer
Yes, just be aware that it will be less effective if there is high air loss or if it is installed a distance away from your airway - for example, on masks that connect over the head, or which have a short hose attachment that connects to the longer machine hose.
Question
If I'm travelling internationally, do I need a power converter?
Answer
The power conversion will happen within the cable. The power brick allows for 100 to 240 VAC, 50/60 Hz. What you will need is a wall adapter to physically plug the machine in to the wall. They are available here: https://www.respshop.com/cpap-supplies/battery-power/medili-universal-travel-charger-adapter-plug-p-156.html
Question
Hello. I use Dreamstation 2 with Evora full mask. I also have Medistrom 12-Lite for travel and emergency. Can I switch this mini with my machine just for long flights? Thank you.
Answer
While you can use the Evora full face mask with the Micro - you cannot use the Medistrom battery. You will need the Transcend P8 Travel Multi-Night CPAP battery.
Question
Will the app for the micro trancend work on my iphone?
Answer
Mobile Device:
You can download the new Transcend MySleepDash app by Transcend from the mobile app store for IOS or Android.
Question
Hello, does travel cpap come with a battery? We will be camping and our site does not have electricity so we will need battery power. Thank you!
Answer
The micro has a battery you can get as an add on if needed. https://www.respshop.com/cpap-supplies/battery-power/transcend-travel-multi-night-cpap-battery-p-588.html
Compare Similar Products
Data Viewing
Via Transcend MySleepDash App
Via AirMini app and by AirView (providers only)
SD card download (requires Easy Compliance software)
Warranty
2 Year Manufacturer Warranty
2 Year Manufacturer Warranty
2 Year Manufacturer Warranty
Sound/Noise Level
27 dBA with uncertainty of 2 dBA
30 dBA
28 dBA
Carrying Case
Yes, available separately
Yes, available separately
Yes, included
Filters
Washable foam filter (1 included)
Disposable filter (1 included)
Washable foam filter (1 included)
Operation Modes
AutoCPAP, CPAP
AutoSet/APAP, AutoSet/APAP For Her, CPAP
AutoCPAP, CPAP
Auto Start/Stop
Yes/Yes
Yes/Yes
No/Yes (CPAP mode only)
Machine Weight
0.48 lb or 219.5g
10.6 oz
1.76 lb
Machine Weight with Humidifier
Machine Size Only
3.6" x 3.6" x 2.4" or 9.1 cm x 9.1 cm x 6.1 cm (LxWxH)
5.4" x 3.3" x 2.1" (LxWxH)
5.7" x 5.1" x 3.9" (LxWxH)
Machine Size with Humidifier
N/A
N/A
6.75" x 11" x 5.75" (LxWxH)
Humidification System
Waterless HME (heat moisture exchanger)
Waterless HME (heat moisture exchanger): HumidX/HumidX Plus
Optional heated humidifier
AC Input
100-240V, 50-60Hz
100-240V, 50-60Hz
100-240V, 50-60Hz
Pressure Range
4-20 cm H2O
4-20 cm H2O
4-20 cm H2O
Pressure Relief
AirRelief 1 to 3 (1 is min pressure relief, 3 is max)
EPR 1 to 3 (1 is min pressure relief, 3 is max)
PVA 1 to 3 (1 is min pressure relief, 3 is max)
Ramp
Auto, Set Time 0-45 mins
Auto, Set Time 0-45 mins (5 minute increments)
Set Time 0-45 mins (CPAP only)
Starting Ramp Pressure
4 cm H2O default
4.0 cmH2O default
3 to 19 cm H2O (CPAP only)
AHI Display
App, PC software
App
Machine, SD card download
Altitude Adjustment
Automatic up to 8000 ft
Automatic up to 8500 feet
Automatic up to 8000 ft at 4-18 cm H2O and up to 5000 ft at 18.5-20 cm H2O
Oxygen Use
Not recommended
Not recommended
N/A
Compatible with All Masks
Yes
No, AirMini specific masks only
Yes
Supports Remote Monitoring
No (Data download and bluetooth only)
Yes
No (SD card download only)
Smartphone App
Transcend MySleepDash app (iOS/Android)
AirMini app (iOS/Android)
No
Data Download
Yes via USB-C port to Transcend Desktop Software
No
Yes via SD card
SD Card Included
N/A, machine does not support SD card
N/A
Yes 4GB
Frequently Bought Together